Boulevard Brewing Announces Success With "10% for KC" Program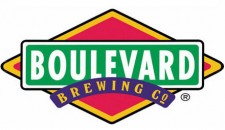 (Kansas City,MO) – Boulevard Brewing Company today announced that its "10% for KC" program will again provide significant funding to three Kansas City non-profit organizations. Though final figures won't be available until next week, approximately $22,500—representing 10% of Boulevard's fourth quarter revenue from local sales of KC Pils—will be donated to the charitable groups. Online voting determines the allocation among the participants; with 53% of the popular vote, Midwest Music Foundation is entitled to 60% of the total pool. First Downs for Down Syndrome and Synergy Services will each receive 20% of the total contribution.
"Since introducing the 10% for KC program, over 115 charities from all across our community have been nominated to participate," said Jeremy Ragonese, Boulevard's Director of Marketing. "The brewery is proud to partner with organizations that are passionate about their mission to serve our home town, and we're so impressed with their efforts to promote the program. We hope to continue this initiative for years to come."
Three different groups have been named as beneficiaries of KC Pils sales during the first quarter of 2014: Historic Green, Literacy Kansas City and Social Heart. At the end of the period, the public will again be invited to vote for their favorite, with the winner to receive the majority of available funds. Consumers are invited to visit boulevard.com/weloveKC to nominate area charities for future consideration.
About Boulevard Brewing Company
Boulevard Brewing Company has grown to become one of the largest specialty brewers in the Midwest, dedicated to the craft of producing fresh, flavorful beers using traditional ingredients and the best of both old and new brewing techniques. For more information, visit www.boulevard.com, boulevard.com/facebook, or follow us on Twitter at boulevard.com/twitter.