Boulder Beer Company Helps Raise Thousands for Local Organizations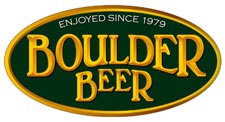 Boulder, CO – Boulder Beer Company recently hosted two successful charity benefits, raising thousands of dollars in the process for local organizations in need.
This year's annual GOATSHED REVIVAL, Boulder Beer's anniversary celebration of the brewery's heritage and award-winning microbrews, raised $4675 for COMMUNITY FOOD SHARE- a donation that will provide 18,700 meals for those in need.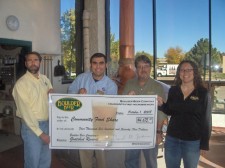 The Goatshed Revival is held every year at Boulder Beer Company in Boulder, Colorado—(the party's name is inspired by the brewery's initial founding inside of a goatshed in 1979). This year's event featured live music, an outdoor grill and beer garden, brewery-fresh draft beer (including special event-only releases), a silent auction, games, prizes, and ongoing brewery tours throughout the day. During the event, Boulder Beer toasted its 29th year of craft brewing with style by donating proceeds to Community Food Share – an organization committed to helping local Broomfield and Boulder county residents that are at risk for hunger and food insecurity.
Still in the giving mood after the Goatshed Revival, the brewery hosted the inaugural "BEER FOR BOOBS" party, a benefit for THE SUSAN G. KOMEN BREAST CANCER FOUNDATION. The event helped raise over $2500, and the party was so successful that the brewery has high hopes to make it an annual event. Proceeds from the evening were donated to the Breast Cancer 3-Day, a 60 mile walk-for-the-cure spanning three days, in the name of team Beer for Boobs. The team is comprised mostly of employees from White Labs Inc., a leading yeast and fermentation specialist in the brewing community. With several members of the team having already dealt with the disease in some form, the Beer for Boobs team is committed to help find a cure.
The philanthropic efforts of Boulder Beer Company exceed well past these brewery-sponsored charity events. So far this year, Boulder Beer has donated thousands of additional dollars worth of in-kind donations to over 85 other local charities and local non-profit organizations. The beer and merchandise donated by Boulder Beer helps these organizations raise thousands of dollars for their individual causes. As Boulder Beer approaches its 30th anniversary in 2009, the brewery hopes to further increase its longstanding community involvement.