Four Peaks: Welcome To The Pump-tacular!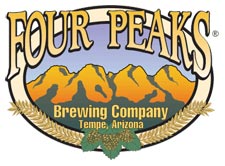 Pumpkin Porter Season officially opened on Monday, October 20th to thunderous approval. This official Valley-wide rite of fall was greeted by ravenous masses all day and all night long! According to my sources at the 4PBC Office of Official Weights and Measures, on that day alone over 260 gallons were consumed…that's more than 16 kegs…on a Monday…for 1 style of beer! If only we could sell stock of Pumpkin Porter…
What else have we got for you? Oh yeah, the 2008 Commemorative Pumpkin Porter T-shirts are now available at both the Tempe and Scottsdale Locations. Sizes range from adult small to XXL but supplies are limited, so get one while you can. Any one of our helpful staff can assist you in procuring this item, just ask!
Let's not forget about the Four Peaks Annual Pumpkin Carving Contest in Tempe this upcoming Tuesday, the 28th. Whether you're a novice or part of the Army Corp Of Engineers, it is fun not only to participate but also to watch. In previous years I've witnessed:
1. A pumpkin turned into a kegerator.
2. A collection of gourds stacked on top of one another with a series of "tongues" that poured a beer through each of them in a manner not unlike that scene in "Indiana Jones and the Temple of Doom"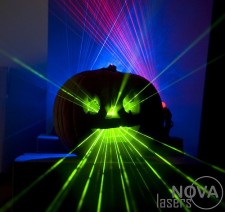 3. Darth Vader show up with his entouragelaser pumpkin!
This is one of those events you have to see to believe! Show up if only to smell the wafting deliciousness of the many sacrificed pumpkins! I almost forgot, the winner get a keg of Pumpkin Porter! I expect to see you there!
Once again…RULES:
1. You are responsible for bringing your own pumpkin(s). There is no size limit.
2. Any tools, knives, drills, etc. must be supplied by the individual.
3. No prepping of your pumpkin is allowed. All stenciling and cutting must be done at the brewery.
4. No derogatory or ethically questionable pumpkins will be accepted.
5. No bribing the judges!
And…WINNERS
1. Best Overall:
1/4 barrel (7.75 gallons) of Pumpkin Porter
2. Most Creative:
1/4 barrel of your choice (Not Pumpkin Porter)
3. Best Four Peaks Theme:
1/4 barrel of your choice (Not Pumpkin Porter)
Runners up in all categories will receive gift certificates, growlers and other special prizes. Feel free to enter as many pumpkins as you like!
Any questions please contact Steve Lynch at [email protected]