Bell's Brewery News – Kalamazoo Pride and New 22 oz. Bottles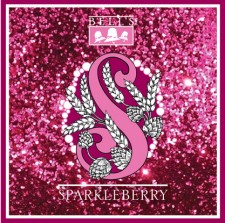 Bell's Brewery updates us on their involvement of Kalamazoo Pride as well as the return of 22 oz. bottles. Enjoy!
We are excited and honored to sponsor Kalamazoo Pride for many reasons. For one, we get to be part of one of the most exciting and fun parties in southwest Michigan and debut a new beer just for the occasion. Can we say Sparkleberry anyone? Secondly, we get to partner with the Kalamazoo Gay and Lesbian Resource Center whose work provides a light in the storm for many. Most importantly though, by being a part of Pride we get to be an advocate for change and for the idea that with some persistence, passion, and education, our community can be a place where people from all walks of life are accepted no matter what they look like or who they love.
Oberon, Two Hearted and Oarsman will be on tap at this year's event alongside Sparkleberry Ale. Special Bell's shirts, totes and sweatshirts can also be purchased online, at Pride and soon at the Bell's General Store. All proceeds from these merchandise sales will go to the KGLRC.
Cheers to Kalamazoo Pride 2013!
New 22 oz. Bottles
Later this month an option, that hasn't been available for some time here at Bell's, will return.
Twenty-two ounce bottles of Kalamazoo IPA will be available exclusively at our General Store to start.
This local IPA will also be available on draft at other locations as well, but only in Kalamazoo County as this beer is meant to celebrate and honor our roots. It is brewed with Michigan hops and the four different labels will each feature a different Kalamazoo landmark.
We are also looking forward to making this bottle option available at other retail locations in the future.