Bell's Brewery Expands Distribution to Louisiana This May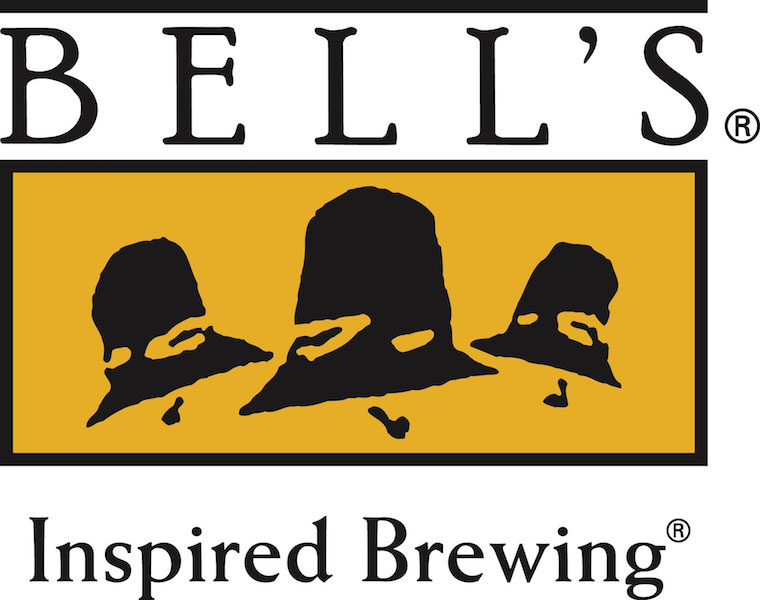 (COMSTOCK, MI) – Bell's Brewery, Inc. is proud to announce its new distributor partnerships in the great state of Louisiana.
Crescent Crown Distributing, Eagle Distributing Shreveport, Choice Brands, Inc. and Venture Marketing Corporation will help bring Bell's entire portfolio to the parishes listed below.
Beer will begin shipping in May. Launch celebrations are also being planned.
Bell's announced its intention to distribute to Louisiana, along with Mississippi and Arkansas, in December. It will also head to South Dakota, Nebraska and Kansas this year as well.
Additional information will be announced as details become available at bellsbeer.com and on Bell's social media.
About Crescent Crown Distributing, LLC.
Owned and operated by the Goldring and Moffett families is a proud distributor of the World's finest beverages.  Crescent Crown sells and delivers over 30 million cases annually throughout its distribution territories in Arizona and Louisiana.  The entire network takes great pride in performing as a nationally recognized leader, establishing and achieving the highest possible standards with the utmost integrity, pride, professionalism and enthusiasm. Crescent Crown remains steadfast with a commitment to being the best distributor in the market.
About Eagle Distributing Shreveport
In 1992, Robert "Bobby" Nichols purchased Shreveport Budweiser which is now Eagle Distributing of Shreveport.  Out of two warehouse locations in Shreveport and Natchitoches, Eagle Distributing services nine Parishes in Northwest LA covering 6,500 square miles.  Eagle's mission is to lead with integrity, and provide quality service and profitability to our customers. 
ABOUT CHOICE BRANDS, INC. (Monroe, LA) AND VENTURE MARKETING CORPORATION (Alexandria, LA)
Choice Brands, Inc. was founded by Frank Elkins, Jr. in 1954, servicing 15 Parishes (counties) in Northeast Louisiana.  Originally a distributor of beer, wine and liquor, Choice Brands exited the wine and liquor business in 1977 to focus on its fast expanding beer portfolio.  In the early 2000's, Choice Brands acquired two of the remaining three wholesale distributors in the Monroe market.  Today, in addition to beer, the company distributes Red Bull Energy Drink.
Venture Marketing Corporation (Alexandria) was purchased by the Elkins family in 1973 and covers an additional 7 Parishes in Central Louisiana with a similar portfolio of beers and Red Bull.  Together with Choice Brands (Monroe), the combined companies service over 1,200 retail customers.
Both companies are able to provide best in class service to their retail customers through an unwavering commitment to quality, customer service, and a passion for craft beer that is unparalleled in the market.  Officers are Frank Elkins, III, President, Jeff Elkins, Vice-President and Chrissy Evans, Secretary-Treasurer.
PARISH BY PARISH DISTRIBUTION:                                                 
Venture Marketing Corporation                                                                      
Avoyelles
Grant
Natchitoches
Rapides
Sabine
Vernon
Winn                                                                                                                                  
Choice Brands Inc.                                                                 
Caldwell
Catahoula
Concordia
East Carroll
Franklin
Jackson
La Salle
Lincoln
Madison
Morehouse
Ouachita
Richland
Tensas
Union
West Carroll                                                             
Crescent Crown Distributing, LLC                                                  
Assumption
Acadia
Allen
Ascension
Beauregard
Calcasieu
Cameron
East Baton Rouge
East Feliciana
Evangeline
Iberia
Iberville
Jefferson
Jefferson Davis
Lafayette
Livingston
Orleans
Plaquemines
Pointe Coupee
St. Bernard
St. Charles
St. Helena
St. James
St. John the Baptist
St. Landry
St. Martin
St. Mary
St. Tammany
Tangipahoa
Terrebonne
Vermilion
Washington
West Baton Rouge
West Feliciana                                                                                                               
Eagle Distributing of Shreveport, Inc.
Caddo
Claiborne
Bienville
Bossier
Desoto
Natchitoches
Red River
Webster
Winn                                                           
ABOUT BELL'S BREWERY, INC.
Bell's Brewery, Inc. began in 1985 with a quest for better beer and a 15 gallon soup kettle. Since then, we've grown into a regional craft brewery that employs more than 470 people over a 23 state area, in addition to Puerto Rico and Washington DC. The dedication to brewing flavorful, unfiltered, quality craft beers that started in 1985 is still with us today. We currently brew over 20 beers for distribution as well as many other small batch beers that are served at our pub in Kalamazoo, the Eccentric Cafe. Our ongoing goal is to brew thoughtfully, creatively and artistically. 100% family-owned and independent, we strive to bring an authentic and pleasant experience to all of our customers through our unique ales and beers. For more information, please visit bellsbeer.com.
You can also find Bell's on Facebook, Twitter, Google+, Instagram, Pinterest and Flickr.