Beer and the Real World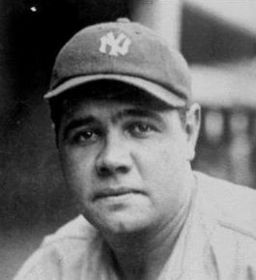 Regarding today's challenging economy, the election, and the recently concluded World Series (congratulations Phillies!), I think the following quote from Babe Ruth really underscores a good perspective on life these days
"Sometimes when I reflect on all the beer I drink I feel ashamed. Then I look into the glass and think about the workers in the brewery and all of their hopes and dreams. If I didn't drink this beer, they might be out of work and their dreams would be shattered. I think, 'it is better to drink this beer and let their dreams come true, than to be selfish and worry about my liver.'"
What a sage! Gotta say he had his priorities straight! Cheers!
Hugh Sisson – Clipper City General Partner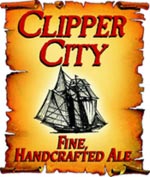 Clipper City Wins Again at the 2008 GREAT AMERICAN BEER FESTIVAL!
Clipper City Pale Ale received a silver medal in the English style pale ale category. This medal means that every beer in our Clipper City brand has won at least one medal at the GABF! Also, our Clipper City MarzHon received a bronze medal in the Vienna lager category. This makes 3 years in a row that our MarzHon has medaled at the GABF! I do not know of any other product that has medaled 3 years straight and I think that clearly indicates that Clipper City MarzHon has to be considered among the very best of Oktoberfest style beers in the land. Congratulations to our brewers!
Now Available – "Winter Storm" – our World Beer Cup Gold Medal winner! This ruddy hued "winter warmer" is our best selling seasonal and NOT to be missed. Coming soon to a retailer near you – if you don't see it, ask for it!
Now Available – "Below Decks" our vintage dated English style barley wine. Remember, this beer gets better with time so put some away today!
New Washington, DC distributor. We are very pleased to announce that we are now represented in the nation's capital by Premium Distributors. (202)526-3900
New distribution in Charlottesville, Va. We are also very pleased to announce that our beers are now available in parts of central VA through J W Sieg in Charlottesville. They can be reached at (434)296-5531
We now have expanded distribution throughout NY including Manhattan, Brooklyn and Long Island. For contact info on all of our distributors click here