Beachwood Brewing & Blendery Launch in PDX Via Day One Distributing
(Portland, OR) – June 7, 2017 – One of the most decorated craft breweries of the modern era is coming to the greater Portland area. We're talking about Beachwood Brewing and Blendery from Southern California. Coinciding with Portland Beer Week, Beachwood Brewing will be spreading the good cheer and good beer with their stellar lineup of hoppy ales, dark beers as well as their Lambic-inspired sour ales.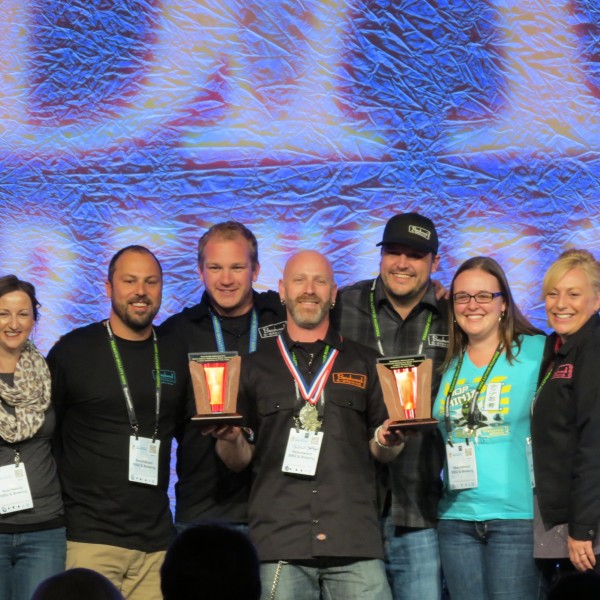 Please join Beachwood at the following events here in town and if you are interested in getting some amazing Beachwood beer at your craft beer establishment, reach out to Day One Distribution.
Some of the delicious Beachwood beers coming our way include:
Beachwood Brewing:
Amalgamator
Thrillseeker
System of a Stout
Cryo Me A River
Beachwood Blendery:
Chaos is a Friend of Mine
Everything is Nothing w/A Twist
Into the Great Unknown w/Citra and Glaxy
Dia de los Mangos
Careful w/that Fruit Salad Eugene
Careful w/that Cherry Rye Eugene
Join Gabe, Julian, Ian & Ryan at these Beachwood Brewing and Blendery PDX Launch Events!
June 7th
Beachwood Bottle Launch (Plus a couple beers on draft)
@ Belmont Station, 5 pm to 10 pm
June 9th
Beachwood Bottle Launch Night (Plus a couple beers on draft)
@ John's Marketplace, 4 pm to 10 pm
June 12th
Beachwood and Friends Tap Takeover (Includes Pizza Port, El Segundo, and other breweries)
@ Loyal Legion, 5 pm to 10 pm
June 13th
Sour & Wild Ale Seminar (Ryan will be speaking)
@ Zoiglhaus Brewery, 5:30 pm to 8 pm
June 15th
California Invasion Featuring Beachwood and El Segundo
@ Imperial Bottle Shop, Starts at 5:00 pm
June 16th
Masters of IPA (One of the featured breweries)
@ Ecliptic Brewing, 4 pm to 9 pm
To learn more about Beachwood Brewing and Blendery, please visit http://beachwoodbbq.com/
For more information on Day One, please visit https://www.facebook.com/dayonepdx/