Avery Brewing Liliko'i Kepolo Release Party & Distribution Details
(Boulder,CO) – This Sunday, Avery Brewing Company will release Liliko'i Kepolo, a new beer in their lineup of beers available year-round. This witbier features tart Hawaiian passion fruit, so Avery is throwing a luau in its honor, complete with leis and surf rock music. Liliko'i Kepolo "adds a tropical island flair to a spicy traditional witbier, erupting with monumental passionfruit aroma and acidity along with a sublimely succulent finish". The Liliko'i Luau will feature special dishes such as smoked pig marinated in Liliko'i and traditional Hawaiian pokē. To celebrate the beer and Mother's Day, Avery is encouraging folks to "bring their worst Hawaiian shirt and their best mom," and will offer a complimentary Liliko'i Kepolo mimosa—a "Lilimosa" — to all moms.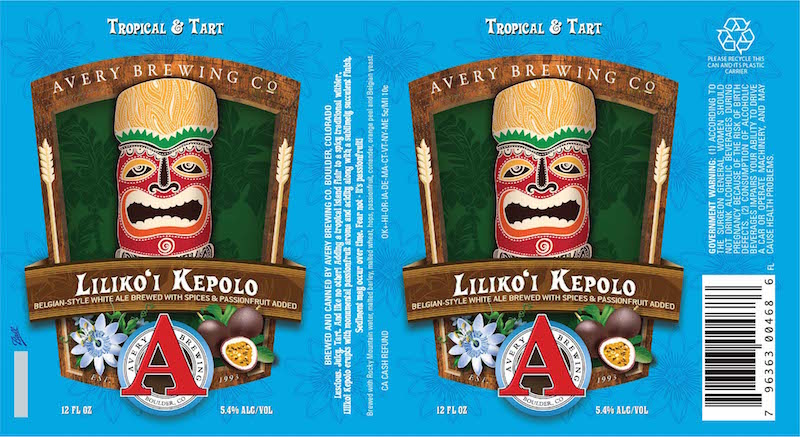 W​HO: ​Avery Brewing Company
​WHAT: Liliko'i Kepolo Luau
W​HEN: ​Sunday, May 10, 2015 from 11am-11pm
W​HERE: Avery Brewing Company: 4910 Nautilus Ct., Boulder, CO 80301
W​HAT'S NEXT: Liliko'i Kepolo will first be available at Avery Brewing this Sunday, and then draft and cans will make it to liquor stores, restaurants, and pubs around Colorado. The first batch of Liliko'i will also make it to areas of CA, MA, NC, NY, PA, TX, and VA; beer fans can find the beer near them by putting their zip code into the Avery Brew Finder at www.averybrewing.com/find-avery-beer.
Established in 1993, Avery Brewing Company has developed their reputation as being one of the most visionary breweries in the nation. They are the brewers of Avery IPA, White Rascal Belgian­Style White Ale, The Maharaja Imperial IPA, Mephistopheles' Stout and more than 20 other year­round and seasonal beers. For more information, beer connoisseurs can check www.averybrewing.com, email [email protected], and follow Avery's Facebook page and Twitter feed for the latest news.