Avery Brewing Is All Set for GABF 2015!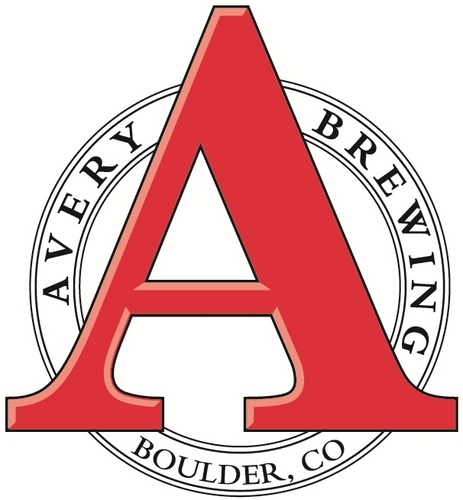 Avery Brewing Co. just filled us in on what they have in store for this year's Great American Beer Festival. Learn what they think of the festival, the competition, and why you should care.
TFP: Why did you choose to attend the Great American Beer Festival?
ABC: For us, there was no choice. GABF is the preeminent celebration of our essence, craft beer. Plus, it's in our backyard, which means we can stumble home afterward!
TFP: Why should GABF attendees visit your booth ?
ABC: Folks shouldn't have a hard time finding our endcap, which will once again be created out of a wall of barrels! Every session, Avery's Founder and Brewmaster Adam Avery will tap into a barrel and pour samples for whomever would like to partake in a warm, uncarbed, delicious, barrel-aged delight! Tappings will occur at 6, 7, and 8pm during the Thursday, Friday, and Saturday evening sessions, and at 1, 2, and 3pm during the Saturday afternoon session.
Here are the beers we'll be pouring at our booth:
a. Liliko​'i Kepolo​ – A spicy traditional witbier with tropical passionfruit. Luscious, juicy, and tart. 5.4% ABV
b. The Maharaja Imperial IPA – ​Tangy, vibrant, pungent hops with an exquisite malt essence. 10.4% ABV
c. Raja Double IPA – ​Brazenly bitter and dashingly dry-hopped, Raja is an audacious addition to our lengthy lineage of intrepid IPAs. 8.0% ABV
d. Tweak​ – Imperial Stout with Ozo's organic espresso roast and aged in fresh Bourbon barrels for 4 months. 17.81% ABV
e. Pump​[​KY​]​n – Pumpkin porter spiced with nutmeg, cinnamon, allspice, and cloves and aged in fresh KY Bourbon barrels for 4 months. 17.22% ABV
f. Rumpkin​ – A monstrous pumpkin ale, plump full of spicy gourdiness and aged in fine fresh rum barrels to add suggestions of delicate oak and candied molasses. 16.73% ABV​
g. Raspberry Sour​ – Luscious ripe red raspberries are elegantly intertwined with a bountiful amount of lactic acidity and delicate barrel nuances. 6.5% ABV​
h. Tectum et Elix​ – Sour ale aged in Cabernet Sauvignon barrels. 5.5% ABV
i. Fortuna – Sour ale aged in Tequila barrels with lime zest and salt. 8.1% ABV
j. III Dolia – Sour blend, 44% aged in Madeira barrels, 31% aged in Cabernet Sauvignon barrels & 25% aged in Carcavalos barrels. 7.2% ABV
TFP: Do you think this (the GABF) is the best way for small to medium sized craft breweries to shine and if not, what could be changed to make this more efficient?
ABC: Consumers can come to GABF and validate or disprove the "shine" they hear about breweries through media, social media, beer blogs, beer rating sites, and wherever else. Folks can drink the beer and decide whether the shine is real.
TFP: Why did you choose to enter your beers into the GABF Medal competition?
​
ABC: Since we began brewing 22 years ago, Avery has been committed to producing eccentric ales and lagers that defy styles or categories. Therefore, we don't win many medals in the GABF competition! At the same time though, we're also intensely dedicated to quality, and to us, the GABF medals that we have won symbolize excellence in brewing. We think of the medal competition as another opportunity for us to focus on how well our beers are made, not just how well they sell. Plus, winning is so much more fun than losing! We know because we lose a lot. We always enter our beers into the competition, but choosing which of them to enter is a more difficult question to answer. We annually package more than 30 different beers, so it's tough to decide! Should we enter our beers that are closest to stylistic guidelines? Or perhaps we should enter our newest beers because we're super jazzed about them? Although we're going to release a fantastic new beer, Raja Double IPA, during GABF, the Double IPA category is so overcrowded that the odds are significantly lower than they would be for a perennial winner like The Kaiser Imperial Oktoberfest, which won a medal again last year in the German-Style Eisbock category. We also really enjoy entering our experimental and barrel-aged beers, so we always reserve some spots for those!
TFP:  What are your expectations for your brewery in the GABF medal competition?
ABC: We expect to win a participation ribbon—do they have those? 😉
Whether we win any medals or not, we always have a celebratory party at Falling Rock after the awards ceremony! ​Come join us for special Avery tappings and revelry with the Avery crew!
TFP:  Even though you've entered the GABF Medal competition, what do you think could be done to make the competition more fair, and accurately portray the best beers in the industry?
ABC: Although the current judging standards aren't favorable to a brewery like us that experiments a lot and doesn't brew beers to style, we're not sure what sort of competition would be fairer. The Pro-Am Competition is cool because it has a Best of Show medal that rises above categorical distinctions; but with the number of beers entered into the Pro Competition, it'd be impossible to choose just one beer!
The amount of beers in the competition really is daunting though—perhaps regional competitions could be fun? And then we could celebrate with the national competition during GABF? We don't know…you've got us stumped!