Avery Brewing Expands Distribution to Nevada
(Boulder, CO)  — Avery Brewing Company, a Boulder, CO based craft brewery and maker of White Rascal Belgian-Style White Ale is thrilled to announce its expanded distribution into Nevada. Whether new to Avery Brewing or an existing fan, Nevadans will be able to find a wide selection of Avery's beer available for retail sales on January 16th, including White Rascal Belgian-Style White Ale and The Maharaja Imperial IPA, as well as the "Botanicals & Barrels" series, including acclaimed Raspberry Sour and Vanilla Bean Stout. The entry into Nevada will mark state #33 for Avery Brewing's U.S. distribution.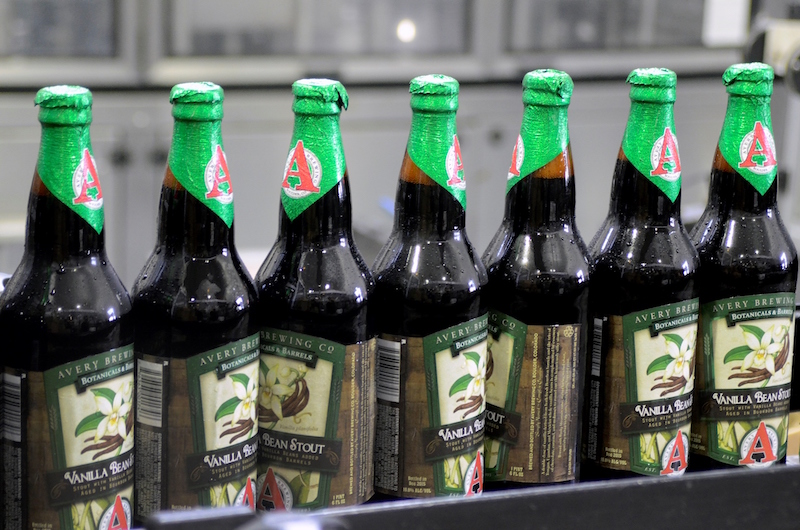 Avery Brewing will be distributed by Breakthru Beverage of Nevada. Avery Brewing and Breakthru Beverage have had successful history of working together in Colorado.
"We are excited to open a new market for Avery," says Dustin LeMoine, Avery's Director of Sales "and Nevada is a perfect opportunity for us due to our existing relationship with Breakthru Beverage. We've seen over the years that Breakthru's commitment to distribution goes hand-in-hand with our commitment to quality, and we are looking forward to working together more in 2017."
"Avery Brewing Company's principles are very similar to Breakthru's principles," says Kevin Roberts, Breakthru Beverage Group Executive VP of Sales and Marketing.  "They make an incredibly high quality product, they invest in the best equipment and facilities, they hire the most passionate and dedicated team of people and while they have a very progressive mindset, they still are having fun. Breakthru shares those traits, which is why we're so proud to help bring Avery Brewing's vision to life in Nevada."
To celebrate this launch, Avery Brewing Company and Breakthru Beverage are inviting Nevadans to attend a series of events:
Las Vegas:
Fri-Sun 1.13-1.15 | Aces & Ales Nellis Winter Fest
Tuesday 1.17 

6pm

| The Atomic Avery Tap Feature

Wednesday

1.18 

6pm

| Khoury's Fine Wine & Spirits Avery Tap Feature

Wednesday

1.18 

6pm

| Aces & Ales Tap Feature – Tenaya Location
Reno:
Tuesday 1.17 | Craft Wine & Beer Tap Feature

Wednesday

1.18 

6pm

| Mellow Fellow Tap Feature

Thursday

1.19 

6pm

| Beck's Brew House Tap Feature

Friday

1.20 

6pm

| Beer NV Tap Feature
To find the locations that will carry Avery Brewing beer on draft or in-store, please use Avery's Brew Finder and enter a zip code.
About Avery Brewing Company:
Avery Brewing Company is a family-owned craft brewery in Boulder, Colorado. Since 1993, Avery has pioneered innovative beers by blending the art and science of brewing with ingenuity, creativity, and boldness. Avery bottles and cans more than 30 beers a year including White Rascal Belgian-Style White Ale, The Maharaja Imperial IPA, and Raspberry Sour. Craft your journey at averybrewing.com.
About Breakthru Beverage
Breakthru Beverage was formed by joining substantial holdings of The Charmer Sunbelt Group and Wirtz Beverage Group. The company employs more than 7,000 associates and with its affiliates has operations across the US and Canada. For more information, visit BreakthruBev.com.