Attention San Diegans – Modern Times Needs You
(San Diego, CA) – As many of you are already aware, Modern Times Beer is planning to build a gorgeous new tasting room in Encinitas for all of our North County friends. What you might not be aware of is that we still have to convince the city what a splendid idea this is–namely, at a public hearing on Thursday, July 20th–which is where you come in.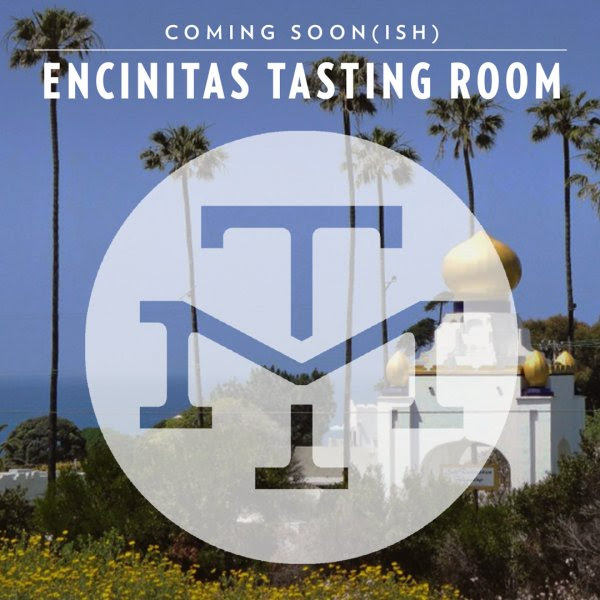 First, a quick run-down of our plan, for the uninitiated:
Perched conveniently along the 101 on the north side of downtown Encinitas, the Far West Lounge will have room for about 150 elegant beer connoisseurs seated around a glorious horseshoe shaped bar, in cozy booths, on majestic lounging steps, and around a swanky indoor fire-pit. The aesthetic of the Far West Lounge will be luxurious mid-century tropical, complimented by some of our psychedelic DIY design and art installations. 32 taps will pour exceedingly tasty beers brewed at the Lomaland Fermentorium and our planned locations in L.A. and Anaheim. Outrageously sexy merchandise, coffee bags and cans, beer to-go, and League/BPT pick-ups will also be on offer.
We totally understand the city's reservations about adding a tasting room to their neighborhood, and want to help them understand just what it is that we do at Modern Times. Our track record of extremely chill tasting rooms–catered towards passionate appreciators of craft beer, coffee, great art, and good conversation–have been a boon to the neighborhoods they inhabit.
We realize we're preaching to the choir a bit here, but we feel compelled to remind everyone of how special these spaces are in hopes that you'll be moved to show up and help us out at our upcoming Encinitas public hearing on 7/20. Just your presence would be huge, and if you can share a few words about your experiences at Modern Times to allay the worries of the powers that be, it would be a massive help to us. This hearing could honestly make or break this project; we wouldn't ask you to interrupt your schedule on our account if we didn't feel that it was absolutely crucial to the future of the tasting room.
If you'd like to show up and support, please be extremely respectful of the facilities as well as the city council & planning commission members, so as not to regress our cause. We promise to make this whole thing worth your while with one of the raddest tasting rooms in the history of man-made places. Here are the deets:
Date:

Thursday, July 20th

Place: Council Chambers, Civic Center
505 South Vulcan Avenue
Encinitas, CA 92024
Time:

6PM
The full hearing announcement can be viewed HERE.
If you decide to attend, please be aware in advance of our intense and enduring appreciation for the support. We think this is going to be a really special place, and that you'll be extemely proud of helping to make it a real thing.
Cheers & thanks!
The Modern Times Crew
www.moderntimesbeer.com – @ModernTimesBeer – facebook