America's Top Brewery Tours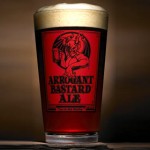 Stone Brewing, Escondido, Calif.
Stone Brewing is the southern California outfit responsible for beers like the Arrogant Bastard Ale and the Imperial Russian Stout. Surrounded by a boulder garden and native foliage, however, the 55,000-square-foot brewery is more bucolic than brash. After a 45-minute tour of the brewery, and a complimentary tasting, visitors can stop at the Stone World Bistro & Gardens to lunch on artisanal cheeses, almond-crusted tilapia and barbecue duck tacos.
For more information, visit www.stonebrew.com.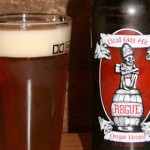 Rogue Ales, Newport, Ore.
Rogue is one of many west coast breweries that benefits from its close proximity to the hops fields of the Northwest. The company's beers, which include Dead Guy Ale and Shakespeare Stout, are made without preservatives and additives. There are daily free tours of the brewery and the adjacent distillery. Afterward, tuck into a meal of steamed Chilean blue mussels and a Kobe burger at the Rogue brewpub.
For more information, visit www.rogue.com.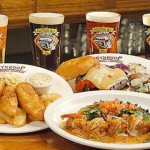 Wynkoop Brewing Co., Denver, Colo.
Founded in 1988, Wynkoop was Denver's first brewpub. The free tours start with a complimentary beer and take between 20 and 45 minutes depending on the size of the group. In the pub, the brewery's signature Oktoberfest and Scottish ale can be paired with lunch and dinner menu items like a natural beef burger, a barbecue brisket sandwich and venison steak frites.
For more information, visit www.wynkoop.com.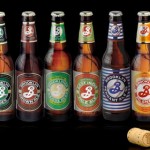 Brooklyn Brewery, Brooklyn, N.Y.
The free tour of this former iron-works building turned matzo ball factory turned brewery is brief at about 30 minutes, but visitors can sit back with a Brooklyn Lager or Pennant Ale and trend spot. Located in Williamsburg, the Brooklyn Brewery is a destination for hipsters looking to drink $4 pints while eating take out from a nearby Vietnamese sandwich shop or pizza place.
For more information, visit www.brooklynbrewery.com.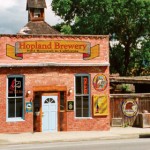 Mendocino Brewing Company, Ukiah, Calif.
You might recognize this company's beers by the distinctive hawks on its labels: The flagship bottle is called the Red Tail Ale. Visitors to this small, remote brewery will particularly enjoy picking up the hops and watching the ingredients move by hand instead of by automated machine. The ends at a tasting area and afterward visitors can order lunch from a local restaurant and play a round of darts.
For more information, visit www.mendobrew.com.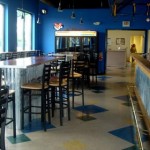 Flying Dog Brewery, Frederick, Md.
This no-nonsense brewery is about 50 miles from Washington, D.C., and Baltimore. Flying Dog tours are free, and unlike at other breweries, visitors aren't restricted by Plexiglas or painted lines. The tour includes complimentary samples of beers like the In-Heat Wheat Hefeweizen and Tire Bite Golden Ale. Lucky visitors can indulge in free barbecue on days when the brewery staff feels like grilling.
For more information, visit www.flyingdogales.com.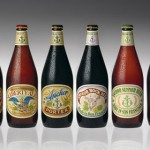 Anchor Brewing Company, San Francisco, Calif.
The first Anchor Steam beer was produced in 1896. The company now brews beers for varied palates, including a dark malt porter, a barley-wine style ale and a summer wheat beer. Free tours of the brewery, which is located near San Francisco's Embarcadero, must be reserved in advance. The two-hour tour ends with a complimentary tasting session.
For more information, visit www.anchorbrewing.com.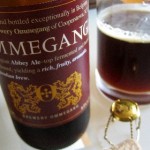 Brewery Ommegang, Cooperstown, N.Y.
The Brewery Ommegang is a tribute to Belgian-style ales. Visitors to this former hop farm get a free tour of the brewery and a complimentary tasting of its five award-winning ales, including a traditional white ale and an amber ale. Tour-goers can enjoy a picnic lunch on the brewery grounds and later stop at the nearby baseball hall of fame.
For more information, visit www.ommegang.com.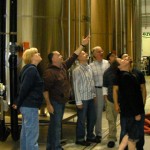 Dogfish Head Brewery, Milton, Delaware
The Dogfish Head brewery tries to make the long trip worth your while by offering not only a free tour and sampling, but also spring and summer weekend packages that include a morning dolphin kayak tour, gift certificate to the brewpub and two nights in the Brewmaster's Suite at a nearby hotel. The company is known for its India Pale Ales and also has an ale known as the Midas Touch Golden Elixir, which uses ingredients like barley, honey and white Muscat grapes.
For more information, visit www.dogfish.com.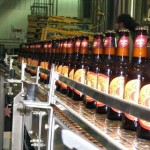 Magic Hat Brewery, South Burlington, Vt.
This funky brewery trades in "elixirs" like a pale ale dubbed Lucky Kat and a hefeweizen called Circus Boy. Their brewery, or "artifactory," is undergoing renovations, but visitors to the improved Magic Hat Brewery building can expect it to double in size and feature a whole new sampling bar. Tours are free and include a complimentary tasting.
Fore more information, visit www.magichat.net.