Almanac Beer Releases New Sour Ale and Hazy IPA for June '18
(Alameda, CA) – Almanac Beer Company announces two new beers coming out of their brand new Alameda brewery. Learn about Passion Project and Unfiltered Opinion.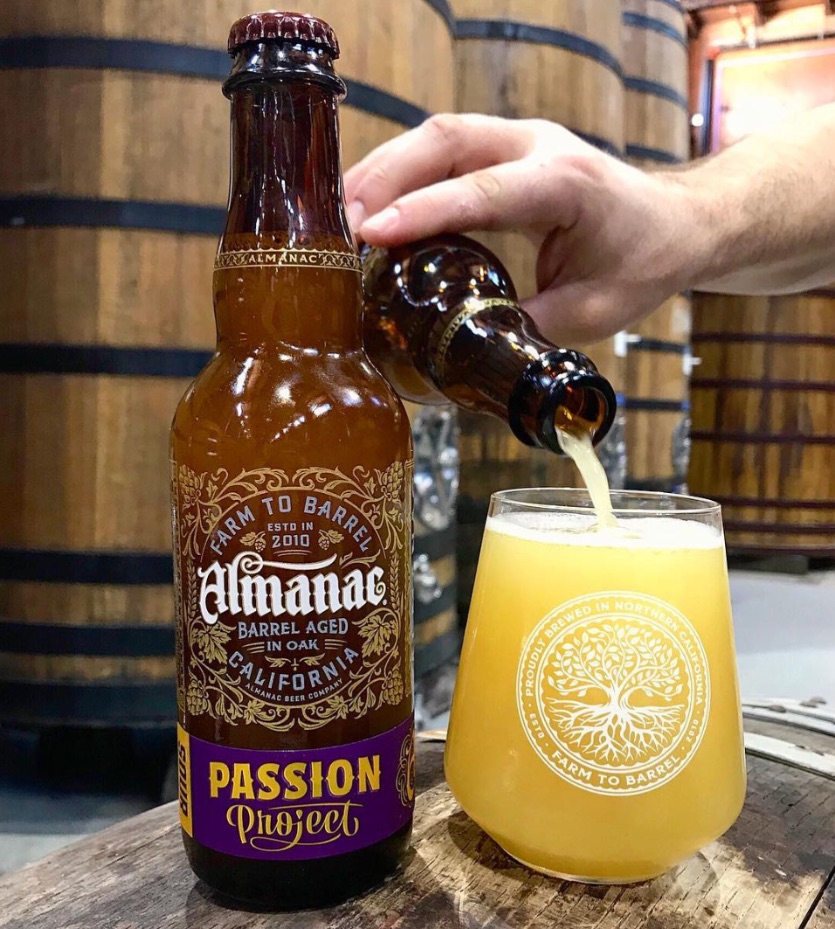 Need a pour of Passion? We are thrilled to introduce the very first Almanac sour beer 100% brewed, aged and bottled in our new Alameda brewery. An experiment in creativity, Passion Project was fermented with Pichia Kluyveri yeast—a strain very rarely found in beer. Carefully controlled, it unleashes passionfruit aromas and bold tropical flavors. We also added coriander, ginger, grains of paradise and passionfruit to this sour farmhouse ale. Finally, it was aged in oak barrels with cedar spirals, and dry-hopped with Citra and Mosaic hops before packaging.
Available now in limited 12/375ml cases and 5.16gal kegs. Contact your local Almanac distributor or Contact Us  for more information.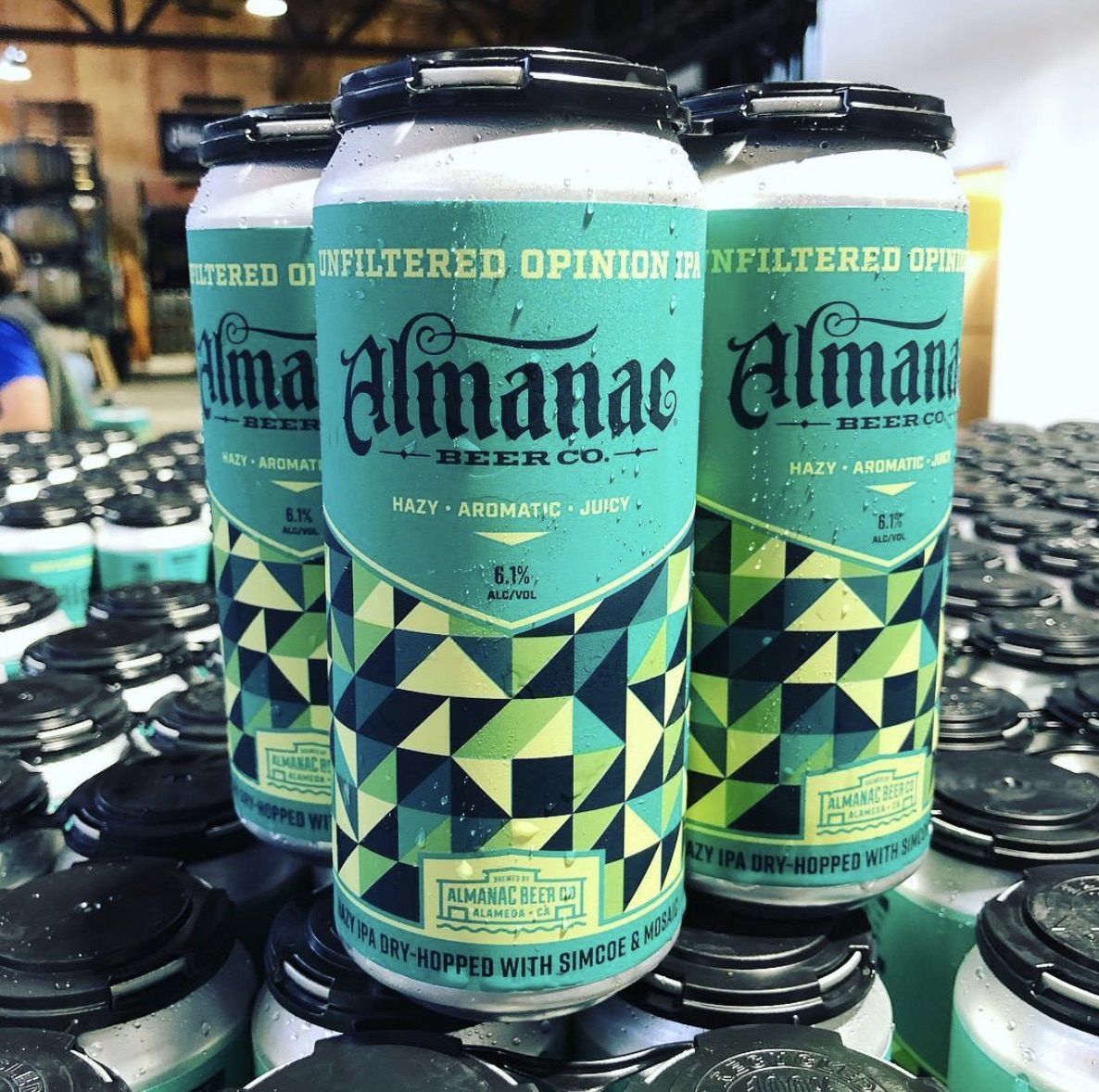 …And just in time for summer! With the new Alameda Barrel House and Brewery online, we have been brewing nonstop to get crazy hazy IPAs and crisp crushable lagers back in the hands of hop heads.
This week we're especially psyched about Unfiltered Opinion, a hazy, dank IPA dry-hopped with Simcoe & Mosaic. Unfiltered Opinion tastes like liquid mangoes and ripe melons. Just like the fruit it evokes, it tastes best fresh so grab 'em while they're cold!
CA ONLY! Available now in limited 6/4/16oz cans and 5.16gal kegs. Contact your local Almanac distributor or contact us for more information.