AleSmith Brewing Fills Out Texas Distribution Footprint
(San Diego, CA) — Building off last year's successful launch of its critically acclaimed beers in Texas, Southern California-based AleSmith Brewing Company is building on its fruitful partnership with Andrews Distributing to expand its reach throughout The Lone Star State. Effective immediately, AleSmith's beers will begin trickling into South Texas, starting with areas surrounding Corpus Christi. When added to AleSmith's existing distribution footprint in and around the Dallas/Fort Worth area, this represents a significant geographical increase in the country's largest continental state.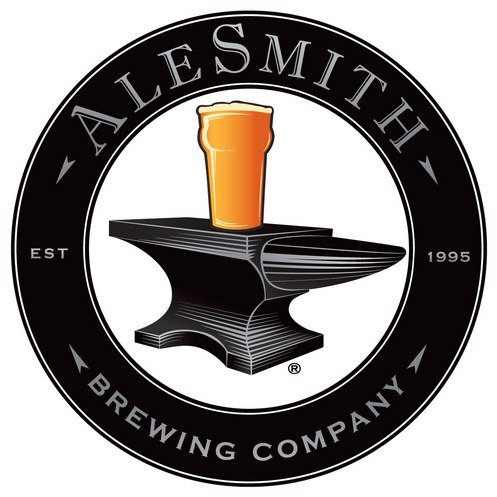 "The craft-beer scene, and demand for the variety of West Coast and European-style beers presented by our portfolio, is quickly growing all throughout Texas," says AleSmith Director of National Sales James Valles. "It has long been our dream to get our beers into the hands of fans of quality ales and lagers across the country, starting with areas where the excitement is highest. Since expanding our production capabilities in 2015 with construction of a large, state-of-the-art brewery that far surpasses the capabilities and capacity of our original facility, we are in a prime position to realize that aspiration, and Texas was at the top of our list when it came time to increase distribution beyond our home region."
"Our partnership with AleSmith in the Dallas-Fort Worth area has been met with great excitement from DFW beer lovers," says Andrews Distributing Corpus Christi Vice President and General Manager Sean Murphy. "It has been a pleasure to work with the entire AleSmith team, and we look forward to expanding our partnership and sharing their great beer here in Corpus Christi. Their award-winning portfolio of artisanal craft beers is what consumers are craving and we are excited to help fill that need in this market."
Beer-fans can look forward to the arrival of core six-pack offerings such as AleSmith IPA, AleSmith Nut Brown English-style Ale and AleSmith Lil' Devil Belgian-style Pale Ale. Numerous other year-round, specialty and seasonal beers will also make their way to Texas on a regular basis, beginning with spring-summer release AleSmith Double IPA, the quartet of high-gravity beers comprising the 2016 Vintage Series and variations of the world-renowned coffee-infused imperial stout, AleSmith Speedway Stout. For more information on AleSmith and its line of beers, consult its official website, www.alesmith.com.
#          #          #
ABOUT ALESMITH BREWING COMPANY: Forged in 1995, AleSmith has been recognized by consumers and critics alike as one of the world's foremost craft brewing companies behind accolades that include medals won at prestigious national and international beer competitions as well as being named Small Brewing Company of the Year at the Great American Beer Festival. AleSmith is on the verge of celebrating its 21st year in business and recently expanded, moving into a 105,500-square-foot, state-of-the-art brewery featuring a new 80-barrel brewing system that will allow the company to increase its production ten-fold. The expansion also included construction of the largest brewery tasting room on the West Coast (25,000 square feet) with an outdoor beer garden that will soon be joined by a second-story indoor-outdoor mezzanine, private rooms and a museum dedicated to San Diego Padres legend Tony Gwynn. AleSmith's line of acclaimed beers, which includes Speedway Stout, IPA, Nut Brown Ale, X Extra Pale Ale and Old Numbskull Barley Wine, is distributed in 20 U.S. states and five countries. The company's social media channels include Facebook, Twitter and Instagram (@AleSmithBrewing), and its official website URL is—http://www.alesmith.com.
ABOUT ANDREWS DISTRIBUTING: Andrews Distributing Company is one of the nation's largest beer distributors with facilities in Dallas, Allen, Fort Worth and Corpus Christi. Andrews Distributing's home office is located in Dallas, Texas. Andrews Distributing represents 40 brewing partners, more than 700 brands and 1,500 proud team members. For more about Andrews, visit http://www.andrewsdistributing.com.