Adelbert's Brewery Shares Thoughts on This Year's Great American Beer Festival
(Austin,TX) – Our friends over at Adelbert's Brewery took the time to answer our questions about their involvement in this year's Great American Beer Festival. Known as GABF, Adelbert's Brewery is one of many hundred breweries to participate in this national festival based out of Denver. Find out what the fest means to them and what they hope to achieve. Answers provided by Adelbert's Brewery's General Manager Sarah Haney.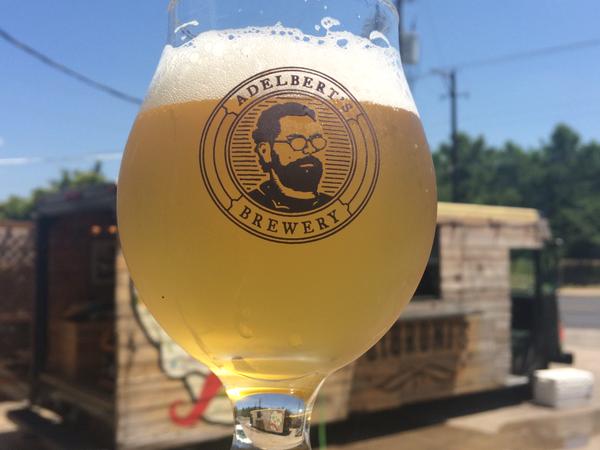 The Full Pint: Share your thoughts on whether you think this (the GABF) is the best way for small to medium sized craft breweries to shine and if not, what could be changed to make this more efficient.
Adelbert's Brewery: It is a great opportunity for smaller breweries to shine. Many breweries get recognition for a quality product that the market might now know about.
TFP:  Why did you choose to enter your beers into the GABF Medal competition?
Adelbert's Brewery: We've been called the "most underrated brewery in Austin" by many. We entered in hopes of winning to bring some attention to the awesome beer we produce!
TFP: What are your expectations for your brewery in the GABF medal competition?
Adelbert's Brewery: To Win! Honestly, I would love nothing more than to come home with a medal (or three). Might hopes are realistic though in that would be a huge achievement for us. Many breweries spend months planning for GABF and produce special batches just for judging. We entered the same beer we sent to customers. I truly hope our beer wins for the amazing product it is, but I'm aware the competition is stiff.
TFP: Even though you've entered the GABF Medal competition, what do you think could be done to make the competition more fair, and accurately portray the best beers in the industry?
Adelbert's Brewery: I'm not sure if this is possible to regulate but submitting the same beer that went to market, not a special batch made / packaged just for GABF. I'm sure from the other side of the table though, others would say those who are serious about winning would do what it takes to win. GABF is an amazing and huge competition. The sheer amount of entrants is humbling.
Would you like to share your game plan, hopes, dreams, complaints about GABF with The Full Pint, please drop us a note via our CONTACT FORM.