Able Seedhouse + Brewery Collabs with Drekker Brewing on Whoaa Bundy
(Minneapolis, MN) – Able Seedhouse + Brewery in Northeast Minneapolis is proud to partner with Drekker Brewing Company in Fargo on a summer IPA limited release titled Whoaa Bundy. The beer releases into local stores and cans starting Monday August 12th.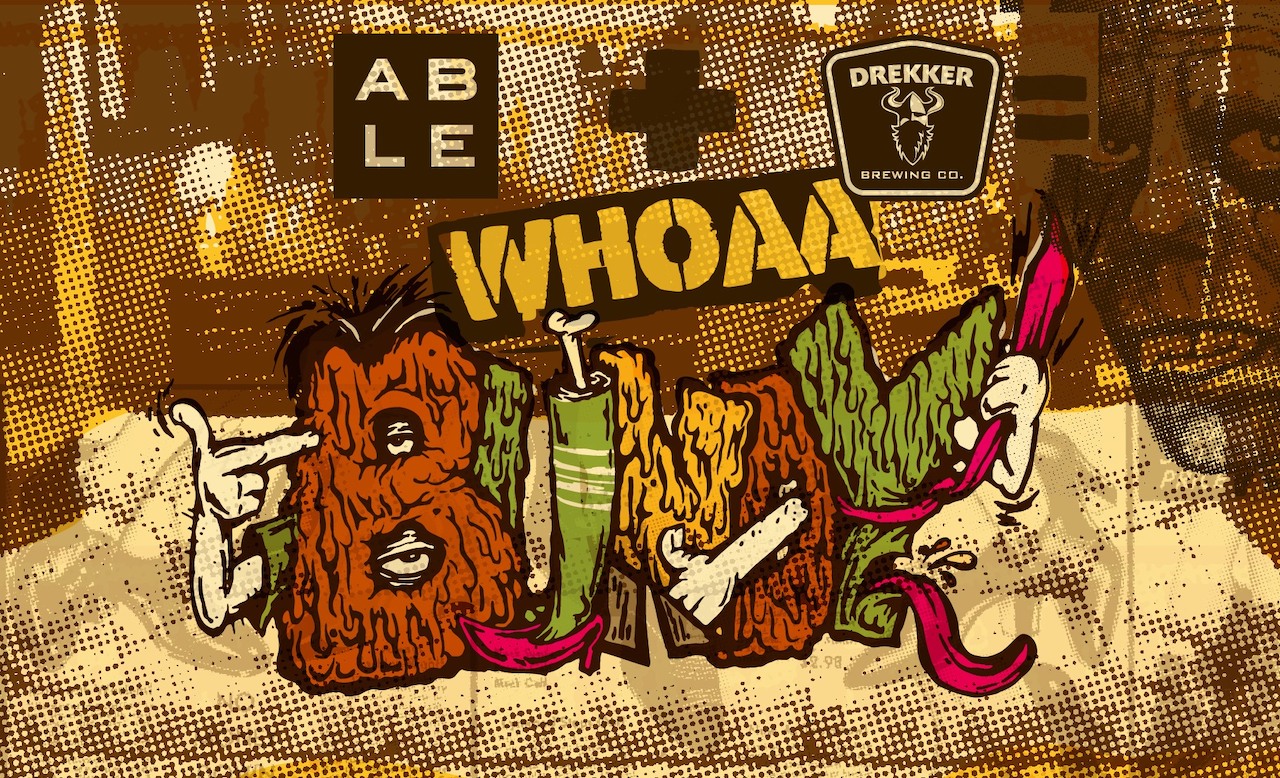 "Whoaa Bundy is designed to be a crazy refreshing summer beer," says Casey Holley, Able Founder. "It's brewed with a touch of wheat and spelt, hit with generous whirlpool and dry hop additions of Huell Melon, Belma, and Mosaic hops, then pushed over the top with heaps of grapefruit, peach and apricot."
Whoaa Bundy is citrusy, hoppy, crisp and refreshing with a light hazy gold color, 4.9% ABV and 6 IBU.
For samples, interview opportunities or additional details, please contact Kelly Plummer at
651-206-9852 or [email protected]
ABLE Seedhouse + Brewery
Founded in 2015, Able Seedhouse + Brewery is a community of creative, hard-working and thoughtful people dedicated to building locally-inspired and ultra-fresh beer. Every concept, piece of art, package, design, and beer poured at Able are the result of a very curious group of people and the community supporting them. ABLE is located in the Arts District of Northeast Minneapolis at 1121 Quincy St NE. Check out our taproom, active event schedule and an evolving beer menu. ABLE is also home to Animals Barbeque Company. To learn more, go to: www.ablebeer.com
BE YOU. BE ABLE.