A Call To Action from Moon River Brewing in Georgia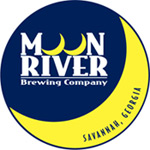 If you love Moon River Brewing Beer and you'd like to find bottles of your favorite Georgia brewpub's beer available in stores, please immediately e-mail Rules Committee Chairman John Meadows with the following simple message:
"Georgia Breweries = Georgia Tourism + Georgia Jobs + Georgia Economic Development. Give HB472 a vote!"
House Bill 472 seeks to raise the limit a Georgia brewpub can sell to a wholesaler from 500 to 5,000 barrels a year and to strike the current brewpub restriction of "draft only." With your help we have a last minute, fighting chance of changing Georgia Law to help Georgia brewpubs. We have until 9 a.m. tomorrow to make this happen, so please don't wait.
Thank you for your support!
Cheers for now,
John Pinkerton
Co-owner/brewmaster, Moon River Brewing Co., 21 W. Bay St., Savannah, GA 31401
President/founding member, Georgia Craft Brewers Guild
Co-host, www.BeerAmerica.TV