New Brew Thursday – Old Rasputin : North Coast Brewing Co.
This week we are enjoying an old favorite of Stephen's, Old Rasputin from North Coast Brewing Co. An amazing Imperial Russian Stout coming at 9% ABV with 75 IBU's ..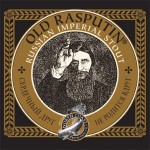 On Master Pairings Bill is joined by Stephen in the kitchen, for some Honey Dew and Wit. Specifically Blanche De Bruxelles, a delicious Belgian Wit bier. Bill talks a bit about why you want some foam on your beer, gives Stephen a hard time for not knowing how to cut melons, and in the end provides a fabulous breakfast pairing.
Beachwood BBQ is handling the Pliny the Younger release is a great way this year. Rather then having to stand in line at 8 in the morning to drink this beer, you can go down to Beachwood right now, and pick up some raffle tickets, as many as you want, and win the chance to drink that beer at your leisure. If you'd like to get more information, go here : [ More Info ]
On February 20, NBT will be live streaming the drawing at Beachwood BBQ! So check it out.
__
Follow NBT online
New Brew Thursday – Twitter – twitter.com/newbrewthursday
New Brew Thursday – Facebook – facebook.com/newbrewthursday
Subscribe via iTunes – iTunes Link