Firestone Walker Named Mid-Sized Brewery of the Year For Third Time at Great American Beer Festival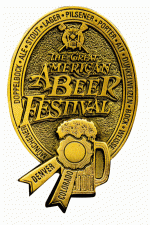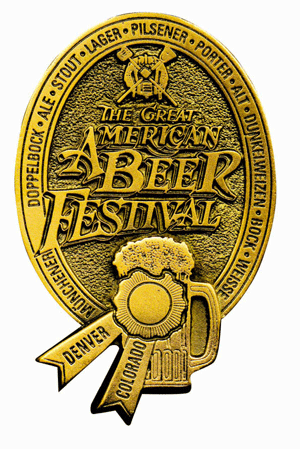 Paso Robles, CA – Firestone Walker Brewing Company has been named Mid-Sized Brewery of the Year for an unprecedented third time at the Great American Beer Festival.
The Denver, Colorado, festival is the largest beer competition in the world and the country's most prestigious.  The Paso Robles brewery had won previously in 2003 and 2007. This win however is the sweetest, according to co-owner David Walker.
"This year's competition was the stiffest yet.  There were more beers and breweries than ever before," Walker said. "I still am in a state of disbelief, but it's very satisfying and a tribute to our brewers' hard work."
There were 3,930 beers entered in to the competition by 526 breweries. This rise in entrants has mimicked the rise of craft beer all over the country, which grew by 15 percent in the first half of 2011.
Firestone took home six total medals; 3 gold, 2 silver and a bronze. The medals came in a variety of categories including in the ultra competitive categories of Imperial IPA and American Pale Ale. For the second year in a row Firestone Walker won a gold and silver in the American Pale Ale Category, which had 105 entries. They also won a gold for their flagship beer Double Barrel Ale. Velvet Merlin repeated last year's gold medal winning the Wood- and Barrel-Aged Beer category.
"It's been another amazing year for our brewery and this win really sums it all up," said Matt Brynildson, Brewmaster for Firestone Walker. "I couldn't be more proud of our team and we are all so proud to be able to bring the Brewery of the Year title back to California and the Central Coast."
The honor is another highlight for Firestone, which since 2002 has won 32 medals at GABF including 15 golds. Firestone Walker has also been named champion brewery at the World Beer Cup three times, a competition that is held every two years.  Firestone Walker is the only brewing company to win either award three times.
# # #
Firestone Walker Brewing Company was founded in 1996 and is located in Paso Robles, Calif.  The brewery prides itself in producing the world's finest pale ales to a regional market.  Firestone has been awarded Best Mid-sized Brewery honors at the 2003, 2007 and now the 2011 Great American Beer Festivals as well as Champion Mid-sized Brewery at the 2004, 2006 and 2010 World Beer Cup