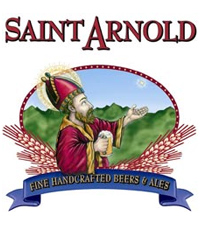 American Craft Beer Week kicks off tomorrow, and Saint Arnold Brewing of Houston, TX has shared there lineup of events to help celebrate.
American Craft Beer Week is Next Week
In honor of American Craft Beer Week, we have lots of events. They are spread around geographically so it is likely you won't have to travel too far to find one near you.
Monday, May 13
Liberty Station – 7:00 PM
Bishop's Barrel No. 3
Tuesday, May 14
Flying Saucer, Sugar Land – 6:00 PM
BB1, BB2 and BB3
Bull & Bear Tavern & Eatery – 6:00 to 8:00 PM
Summer Pils Night
Meet Saint Arnold brewer Aaron!
Wednesday, May 15
Luke's, Beaumont – 6:00 PM
BB3 plus Summer Pils and Endeavour Night
O'Bannon's Taphouse – 6:00 PM
Divine Reserve No. 10-13 Vertical
Thursday, May 16
Whole Foods, Waugh – 6:00 PM
Saint Arnold Tap Takeover including DR13
Friday, May 17
BRC – 6:00 PM
BB3 plus Icon Green and other great Saint Arnold beers on tap
Shamrock's Pub, Humble – 9:30 PM
Summer Pils Night
Saturday, May 18
Fox & Hound Bar & Grill, Shenandoah – 2:00 PM
Tap Takeover featuring DR11 and DR13, plus other great Saint Arnold beers and live music!