Trouble Brewing – Crème Brûlée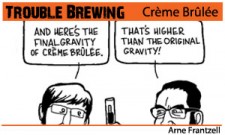 The Full Pint is proud to present a little cartoon humor in the form of Trouble Brewing.
Trouble Brewing is a bi-weekly brewing industry comic by Arne Frantzell published Tuesdays and Thursdays. Enjoy
Trouble Brewing merchandise: www.printfection.com/troublebrewing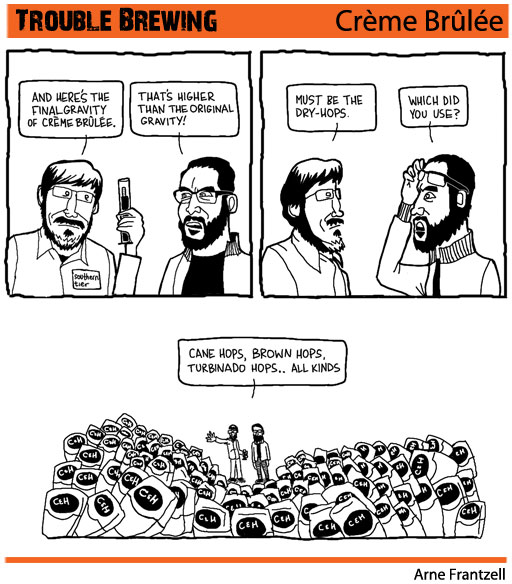 Arne Frantzell lives in Redwood City, CA. You can contact him at arne (at) thefullpint.com
Click here to view other Trouble Brewing Comics at The Full Pint.
Trouble Brewing on Facebook: www.facebook.com/TBComics
Usage: Re-posting this image on your website must accompany the following text: Courtesy of Trouble Brewing, TheFullPint.com