Four Brewers | 4B 3rd Anniversary LIVE From The Rookery
Season 4, Episode 35 – This week, we're celebrating our third anniversary with some friends at The Rookery Alehouse and Grill!
It's pretty awesome that we've been podcasting for three years. Some relationships don't even last that long, and somehow, four dudes with different interests and personalities found common ground with their mutual love of beer and homebrewing.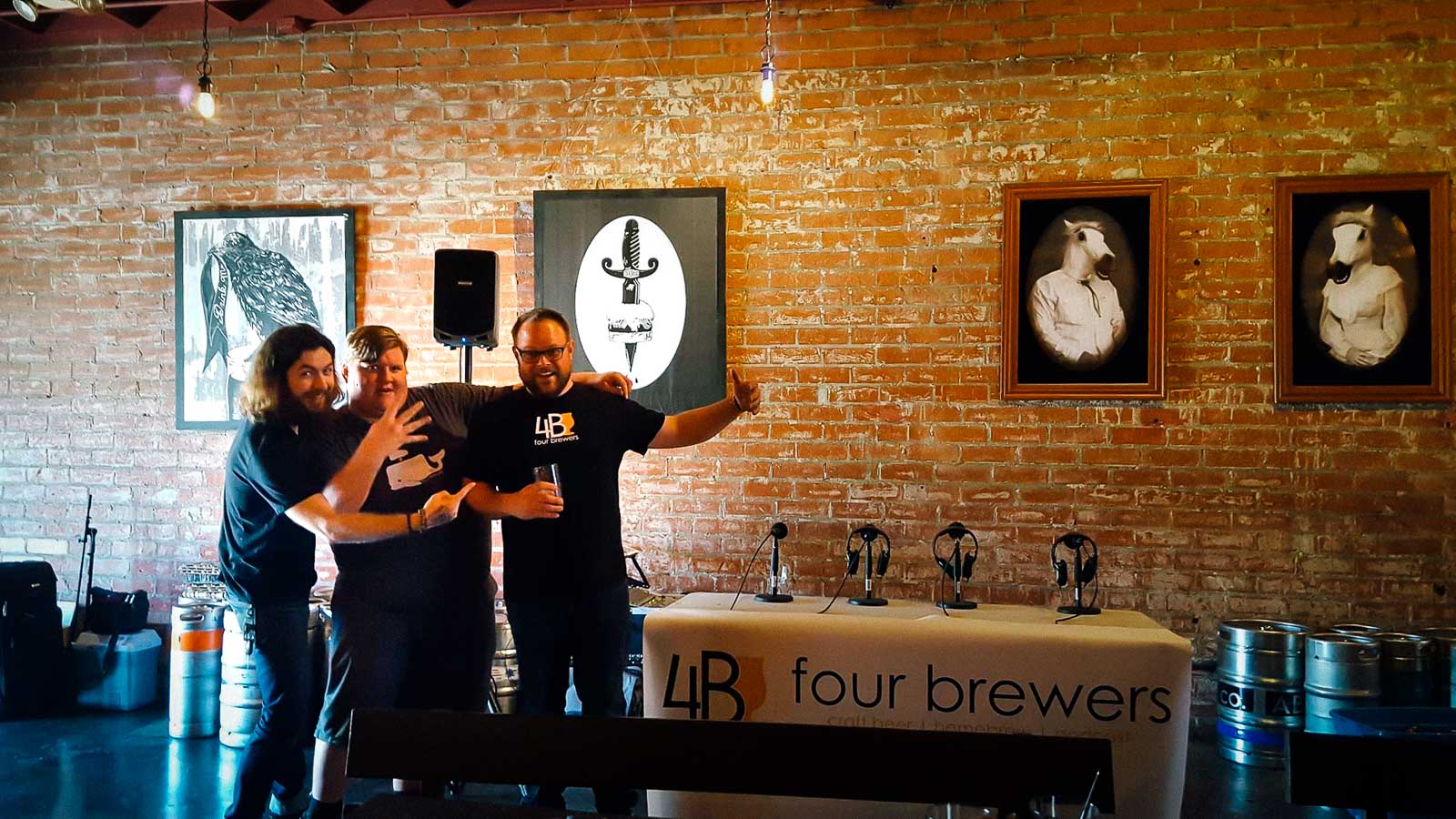 This week, we're coming at you live, in front of a studio audience, from The Rookery in downtown Pomona, California with some of our closest friends and family. This was our first live show in front of an audience and it was a blast. We played Bingo, gave away some prizes and free goodies, and even had a rad little bottle share.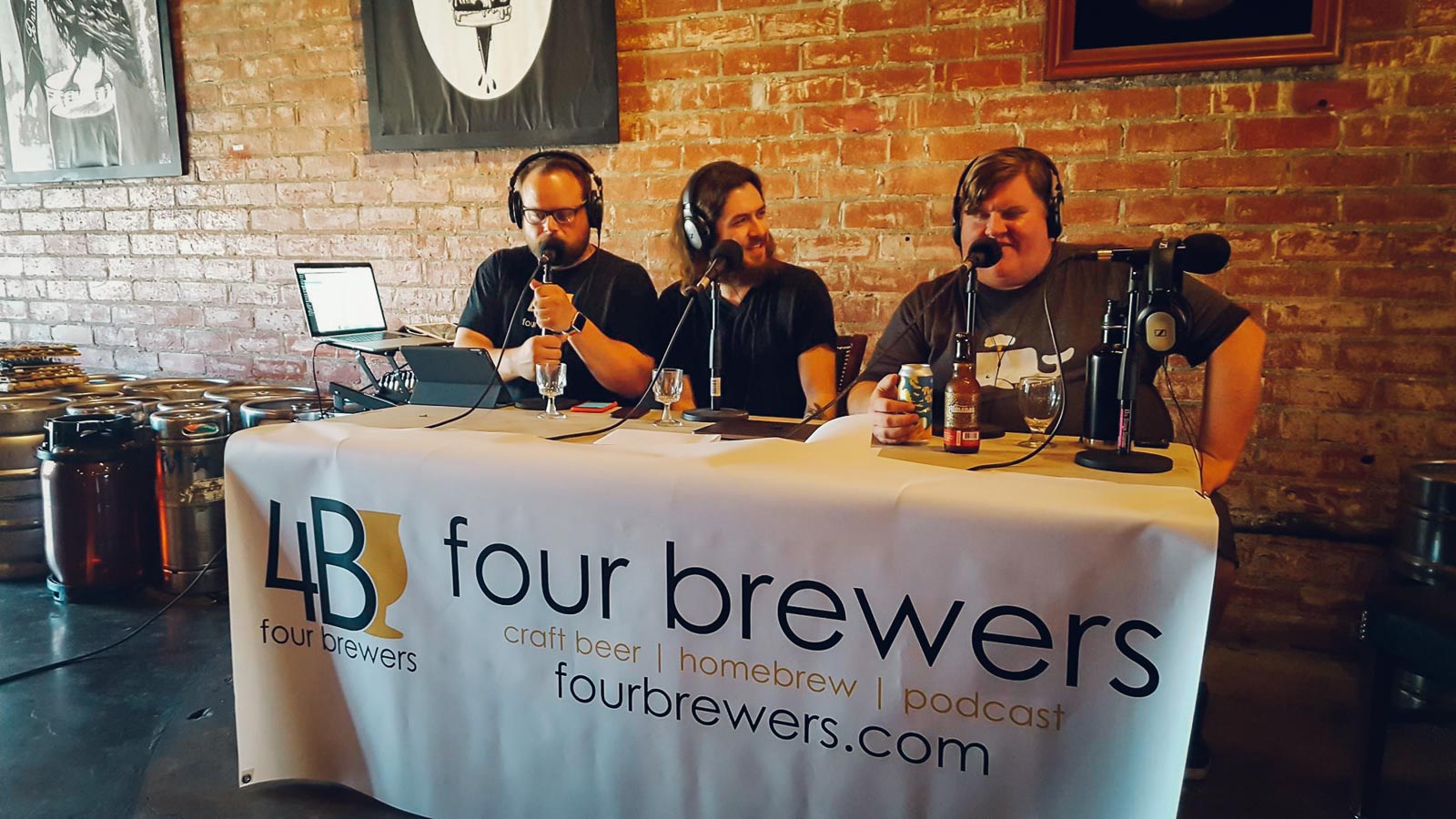 It's safe to say that we will definitely be doing this again for our next anniversary. Having the crowd in the same room with us while recording the show was a great experience, and I speak for all of the guys when I say that we have some of the loyalist and kindest fans out there. We wouldn't be here if it wasn't for the listeners, and we thank you from the bottom of our mugs for allowing us to do this podcast. Cheers to everyone who listens to, supports, and promotes the show, and here's to more fun-filled, beer drinking years of podcasting.
To The Rookery: thank you so much for the hospitality and for putting up with our shenanigans. You'll always have a special place in Four Brewers history for hosting our very first live show and anniversary bottle share.
Cheers to all, and thanks for the good times.
BREW THE SHIT OUT OF IT.
Beers from this week's episode:
Cellarmaker Brewing Company – Permanent Daylight
Almanac Beer Company – Strawberry & Basil
Other Half Brewing Company – Double Dry Hopped Double Mosaic Daydream
No Clue Craft Brewery – B.A.M.M.S. (2016)
Brewery Rex – Belgian Blackberry Stout
Highland Park Brewery – Company Of Parrots
Funky Buddha Brewery – Sticky Treats
Highland Park Brewery – New Heights
Firestone Walker Brewing Company – Parabajava (2016)
Direct audio: MP3
Subscribe: Apple Podcasts | RSS | Google Play Music | Stitcher | YouTube
Support the show: Patreon | PayPal
4B Social Media: Facebook | Twitter | Instagram | tumblr | Flickr | Snapchat | Anchor.fm
Email 4B: [email protected]
4B Theme Song: The Sleeping Sea King