Whole Foods Beer Dinner Ft. The Lost Abbey & Port Brewing Company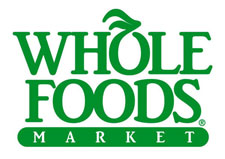 Whole Foods Market Arroyo is proud to be hosting its second beer pairing dinner, featuring the beers of The Lost Abbey & Port Brewing Company, 2008 World Beer Cup Small Brewery of the Year. Head brewer Tomme Arthur will be joining us to talk about his passion for beer and walk us through a specially prepared five course dinner, highlighting a different brew to complement each plate.
Date: Thursday, January 29, 2009
Time: 6:30-8:30pm
$50 per person, reservations required
Course One: Roasted Beet & Goat Cheese Salad, Pistachios, Balsamic Vinaigrette // paired with Lost Abbey Avant Garde
Course Two: Wild Mushroom Risotto Cakes, White Truffle Oil, Pecorino Foglie di Noce // paired with Lost Abbey Red Barn Ale
Course Three: Chicken Kebab, Israeli Couscous, Muhammara // paired with Lost Abbey Devotion (Vegetarian option | Vegetable Kebab)
Course Four: Fennel Crusted Roasted Rack of Lamb, Celery Root Puree, Spring Vegetables // paired with Port Brewing Wipeout IPA        (Vegetarian option | Fennel Crusted Seitan)
Course Five: Chocolate, Pumpernickel, Tart Cherry & Quark Trifle // made with and paired with Port Brewing Old Viscosity
Reservations can be made in our Wine & Tapas Lounge upstairs, at the Concierge desk on the second floor, by contacting any Marketing Team Member at (626) 204-2266 or e-mailing [email protected]. Hope to see you there!