The Oregon Garden Brewfest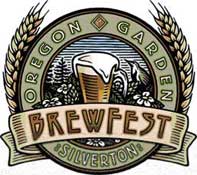 Dozens of breweries from throughout the West will descend on The Oregon Garden for the 5th Annual Oregon Garden Brewfest on Friday, April 24 from 5 p.m. to 11 p.m. and Saturday, April 25 from noon to 11 p.m.
The event will be held inside the garden's J. Frank Schmidt Jr. Pavilion where attendees will enjoy flagship beers, seasonal beers, live music and hearty fare. The event's $15 admission includes entrance to The Oregon Garden and to the Brewfest event, a commemorative beer glass, plus four tasting tickets.
The list of participating breweries is still being assembled. Last year's participants included Deschutes, Bridgeport, Lagunitas, Rogue, Siletz, Stone and Sierra Nevada. For tickets and information, visit www.OregonGarden.org or call (503) 874-8100.
On-site parking is $5, however, there is free parking at Robert Frost School and Safeway with complimentary shuttle service provided by The Oregon Garden. Individuals interested in volunteering at the Brewfest are encouraged to call The Oregon Garden at (503) 874-8100.
Oregon Garden members receive $1 off of admission, and children and designated drivers will be admitted at no charge. Minors are only permitted in the presence of a parent or guardian on Saturday until 4 p.m.
The Oregon Garden is an 80-acre botanical sanctuary that showcases the natural wonders of the Pacific Northwest with more than 20 individual themed gardens and related attractions. The Oregon Garden is located in the historic town of Silverton just 45 miles south of Portland.
The adjacent 103-room Oregon Garden Resort features a full-service restaurant, lounge, day spa, pool and three meeting rooms. Reservations at The Oregon Garden Resort can be made online at http://www.moonstonehotels.com/Oregon-Garden-Resort.htm or by calling (800) 966-6490.