SweetWater 420 Fest 2010 Info!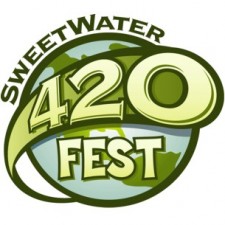 From SweetWater Brewing in Atlanta, GA –  SweetWater 420 Fest is right around the corner. Find out the details on the event including some of the live bands performing. Stay tuned as we near the event for even more details!
WHAT: 6th Annual SweetWater 420 Fest
WHEN: Saturday, April 17 and Sunday, April 18
WHERE: Candler Park, Atlanta
TIME: Saturday- Noon to 10 p.m.; Sunday- 12:30 to 8 p.m.
COST: $5 for a wristband to purchase beer (Free admission if you're under 21 or don't want to Buy beer)
Atlanta, GA – Toast Earth Day with lip smackin' brews, good tunes and a great time at the 6th Annual SweetWater 420 Fest! Boasting an impressive line-up of bands, eco-oriented activities for kids and adults, unique arts & crafts vendors, and award-winning SweetWater beers, SweetWater 420 Fest is the perfect way to welcome festival season and warmer weather. The two-day music and arts festival will once again be held in Atlanta's historic Candler Park, on Saturday, April 17 and Sunday, April 18, with partial proceeds from $5 wristband sales going toward a walking path, with the help of Park Pride,  for residents and visitors to enjoy for years to come.
SweetWater fans know that great music is at the heart of what SweetWater Brewing Company is all about, along with unbeatable brews, green living and a good time. This year's main stage live music line-up features:
George Porter :: Dirty Dozen Brass Band
Stanton Moore Trio featuring Anders Osborne
The Pimps of Joytime :: The Packway Handle Band
The Sundogs :: Deep Blue Sun featuring Yonrico Scott of the Derek Trucks Band
The Mystery Trip (A Beatles Music Tribute Band) :: Bobby Lee Rogers
(formerly of The Code Talkers) and the Donna Hopkins Duo :: Autumnattics
Hasty in the Ruckus :: Rusted Soul :: Moontower :: The Johnson Party
Ryan Ward :: The Tommy Thompson Band :: BJ Callahan
In addition to enjoying the noteworthy music line-up, festival-goers can participate in an array of activities throughout the weekend. The festivities begin with the SweetWater 420 Fest 5K Road Race on Saturday morning, and the good green times continue through Sunday evening as Earth lovers of all ages can learn about living a greener lifestyle through environmental forums and exhibitions in the Planet 420 Village. SweetWater's favorite non-profit organizations will have a presence at the festival, welcoming visitors to their booths to learn about how everyone can make a difference. The Planet 420 Village will also house the Conscious Concert Series, with great local music acts on a solar powered stage, the popular Green Jeopardy game hosted by Gas South, and much more. The full Planet 420 Village and live music schedules with times will be announced soon.
Green arts and crafts vendors will also be on site selling boutique clothing, handmade jewelry, photography, hand-crafted furniture, gourmet refreshments and more. Plenty of great food will be available for purchase, and of course SweetWater's award-winning brews will be on hand as well. Even SweetWater fanatics may not recognize a few of these beers, as five winning brews from the first ever "Brew Your Cask Off" Cask Ale Festival, held on Saturday, March 20, will be served straight out of the casks at 420 Fest.
Sponsors include Gas South, 99X, Mellow Mushroom, Georgia Music Hall of Fame, Zip Car, Sunbelt Rentals, J+J Invision, Whynatte, Coca-Cola, Mobile Media Enterprises, Southeast Green, Tuaca, Digital Marketing Services, Smith's Olde Bar and more.
SweetWater 420 Fest is a Happy Ending Productions Event.
For more information, please visit www.sweetwater420fest.com.