Stone Brewing Co. Events For St. Louis Craft Beer Week 2012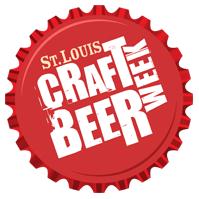 Stone Brewing Co. has several stellar events lined up to celebrate St. Louis Craft Beer Week, taking place from July 28-August 5. St. Louis Craft Beer Week embraces the glory of craft beer through special beer pairing dinners, tastings, pint nights, educational seminars, and meet-the-brewer events at area bars, restaurants and other locations throughout STL.
The fine folks at Untappd and Schlafly Beer have even partnered to create a special badge for participants that check-in to any three craft beers in the downtown St. Louis area using the Untappd app during STL Craft Beer Week. Neato!
Saturday, July 28th
Wednesday, August 1st
Thursday, August 2nd
Friday, August 3rd
Saturday, August 4th
====================
ABOUT STONE BREWING CO.
Stone Brewing Co. was founded in 1996 by Steve Wagner and Greg Koch in North County San Diego, CA. It is the 11th largest craft brewery in the United States and has been named "All-Time Top Brewery on Planet Earth" by BeerAdvocate magazine – TWICE! A recently announced $50M+ expansion plan (that includes a hotel among other lofty ventures) is underway, as are developments to become the first American craft brewery to open a brewhouse in Europe. Visit stonebrewing.com for more information.
St. Louis Craft Beer Week | Facebook | Twitter @STLBeerWeek| #STLCBW
Stone Brewing Co. | Facebook | Twitter @StoneBrewingCo