St. Arnolds Pub Crawl Postponed till October 4, Oktoberfest Party and Divine Reserve No. 7 release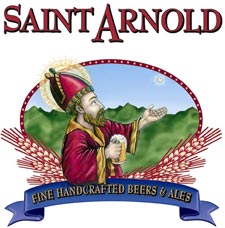 Dear Saint Arnold's Army:
Talkin' to myself and feelin' old.
Watchin' the news on Ike,
Don't know where it's gonna strike.
Hangin' right here,
Really wanna have a beer.
Rainy days make pub crawls always disappear.
Stock up on your Saint Arnold Oktoberfest, put a cold six pack in each room of your house and conduct your own Home Pub Crawl because this Saturday's Saint Arnold Oktoberfest Pub Crawl has been postponed due to Hurricane Ike. Most of the stops were going to be outdoors, so even if it just rained, it would be an issue. Plus we were going to have bands at the last stop and we didn't want to see any guitarists get fried.
GOOD NEWS! THE SAINT ARNOLD OKTOBERFEST PUB CRAWL HAS BEEN RESCHEDULED!
Saturday, October 4, same time, same place, will be the rescheduled pub crawl. We'll send out a reminder.
SAINT ARNOLD OKTOBERFEST PARTY AT THE BREWERY ON OCTOBER 17 & 18
Our annual celebration of Oktoberfest will be on Friday, October 17 and Saturday, October 18 this year. Brave Combo will be returning with their high octane polkas that will have everybody tapping their toes and dancing. Also included is a good German dinner and our special Oktoberfest mug. This event sells out so please make your reservations soon!
Event: Oktoberfest
Date: Friday, October 17 and Saturday, October 18
Time: 6 PM to 9 PM
Admission: $49 per person
For reservations, call or email Ann (713-686-9494 or [email protected]). As always, she will need either credit card, cash or check to make the reservation.
DIVINE RESERVE NO. 7 TO BE RELEASED ON TUESDAY, SEPTEMBER 23
This release is a fine Weizenbock: malty, with hints of cloves, banana and chocolate. The recipe is from Austin homebrewer Kerry Martin's winning entry at this year's Big Batch Brew Bash. Our distributor will begin shipping this to stores on Tuesday, September 23, so come up with your "how to get your hands on a six pack" strategy now!
Thanks for your continued support! Now let's hope that Ike peters out before it gets to Texas.
Cheers!
The Brew Crew
Allen, Ann, Bobby, Brock, Chris, Daniel, Frank, James, John, Juan, Justin, Kathy, Kendra, Lennie, Michael, Nicholas, Pedro, Phil, Sam and Vince
—
Saint Arnold Brewing Company
2522 Fairway Park Drive
Houston, TX 77092
713-686-9494
http://www.saintarnold.com
Tours Every Saturday at 1:00 pm