Sizzlin Summer Events From Deschutes Brewing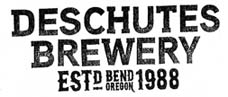 First Friday Art Walk & BBQ – Deschutes Beer, Art, Live Music & Back-Alley BBQ!
Deschutes is back on board for the popular downtown Bend First Friday Art Walk! Join the fun pub crew for barbeque, art, live music and, of course, beer, just behind the pub in downtown Bend. Art Walk has become a focal point for cultural activities in the Bend community and a much anticipated festive beginning to every month of the year.
Deschutes will be participating with a back-alley party May through October 2011. June's employee artists are Emily Phillips & Katie Uselman and there will also be back-alley beer specials and local live music by Justin Lavik + 1 (5:00-6:30pm) & Boxcar Stringband (7:00-9:00pm). Hope to see you here for all of the festivities!
Fri, Jun 3 | 5 pm – 10 pm
Deschutes Brewery Bend Public House
1044 NW Bond Street
Bend, OR
Bend Pub (541) 382-9242
Barrel-Aged Beer Tasting – June 18th
This is a rare opportunity to taste all of these brews under one roof! Surprise a friend, loved one or DAD for a Father's Day treat he won't forget!
Specialty brews on tap:
*The Abyss 2010
*Black Butte XXII
*The Dissident
*Sour Saison
*Cherry Cascade
*St. Abe
*Frosty The Snow Quad
*Lost & Found Barrels of Mirror Mirror
23rd Anniversary Party: Bend and Portland Pubs – June 25th
With an Island-Style Theme in Bend, Backyard BBQ in Portland, live music, and the epic release of Black Butte XXIII, we all win at these two huge events!
For more information about all of the events listed above and for a full menu for the Barrel-Aged Beer Tasting go to:
www.deschutesbrewery.com/events