Savor 2012: An American Craft Beer & Food Experience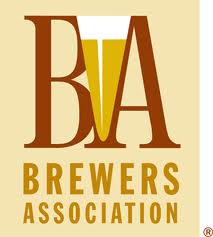 Food and Drink Enthusiasts Descend Upon D.C. for One of America's National Treasures – Craft Beer
This year, the Brewers Association will present the fifth annual SAVOR: An American Craft Beer & Food Experience on Friday, June 8 and Saturday, June 9 at the National Building Museum in Washington, DC.
Beginning Tuesday, April 3 (10:00 a.m. MT), a limited supply of SAVOR presale tickets will be available exclusively to American Homebrewers Association and Brewers Association members. Tickets will be available for purchase to the general public starting Thursday, April 5 (10:00 a.m. MT) via Ticketmaster.
For Friday and/or Saturday:
General Admission Ticket: $120 per ticket (Limit of 4 total tickets per customer)
Private Tasting Salon and Educational Salon Tickets: $30 (General Admission ticket purchase for same night of the Salon required. Limit of 4 per customer.)
Presented by the Brewers Association, SAVORSM: An American Craft Beer & Food Experience is the premier beer and food pairing event in the U.S. In its fifth year running, SAVOR provides guests the chance to sample craft beers from 74 small and independent craft brewers, representing eight geographic regions across the country. To complement the craft beers, attendees will enjoy a reception-style sampling of delicious sweet and savory appetizers from a menu designed by BA Culinary Consultant Chef Adam Dulye of The Monk's Kettle, and a select group of chefs specializing in beer and food pairings.
Guests will also have the opportunity to interact with some of America's most innovative craft brewers during educational salons and workshops.
Attendees will receive a limited edition collaboration beer from Boulevard Brewing Company and Sierra Nevada Brewing Company as an exit gift.
All guests will receive a 2012 SAVOR commemorative tasting glass.
In addition to pairings, attendees can choose from a variety of artisan cheese samples, coordinated by the American Cheese Society.
The Choptank Oyster Company will once again host the popular oyster bar.
While overall beer industry sales have declined, the craft brewing community continues to see increased sales and growing market share, along with praise for its quality, small-batch beers. SAVOR is a delicious opportunity for consumers to interact with the personalities behind the brands while enjoying the epicurean art of craft beer and food pairing. The experience will delight any palate.
2012 SAVOR Sponsors:
Supporting Host: Reyes Beverage Group
Supporting Partners: Abita Brewing Company, Brewery Ommegang, Dogfish Head Craft Brewery, Samuel Adams, Craftbeer.com
Supporting Breweries: Allagash Brewing Company, Boulevard Brewing Company, Brooklyn Brewery, Devils Backbone Brewing Company, Flying Dog Brewery, Full Sail Brewing Company, New Belgium Brewing Company, Rogue Ales, Saranac Brewery, Sierra Nevada Brewing Co.
Supporters: Brewers Supply Group, DRAFT Magazine, GreatBrewers.com, Oak Beverages, Inc.
Friday, June 8 and Saturday, June 9, 2012 7:30 p.m. – 11:00 p.m. ET
National Building Museum – 401 F Street NW, Washington, D.C. 20001
For more info visit www.savorcraftbeer.com
About the Brewers Association:
The Brewers Association is the not-for-profit trade association dedicated to small and independent American brewers, their craft beers and the community of brewing enthusiasts. The Brewers Association (BA) represents more than 70 percent of the brewing industry, and its members make more than 99 percent of the beer brewed in the U.S. The BA organizes events including the World Beer Cup®, Great American Beer Festival®, Craft Brewers Conference and BrewExpo America®, SAVORSM: An American Craft Beer & Food Experience and American Craft Beer Week. The BA publishes The New Brewer magazine and its Brewers Publications division is the largest publisher of contemporary and relevant brewing literature for today's craft brewers and homebrewers.
Beer lovers are invited to learn more about the dynamic world of craft beer at CraftBeer.com and about homebrewing via the BA's American Homebrewers Association.