Pub Crawl this Saturday, Oktoberfest Party filling up, and… DR7 released today!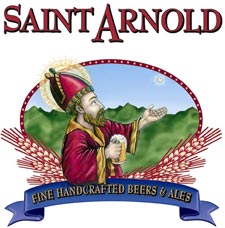 Dear Saint Arnold's Army:
Neil Frank wired in there was water coming in
And the pub crawl and fun was in peril.
And later that night when all the lights went out of sight
Came the wreck of the Oktoberfest pub crawl.
This time, the weather looks better.
OKTOBERFEST PUB CRAWL THIS SATURDAY, OCTOBER 4
In Munich, they will be celebrating the end of Oktoberfest this weekend. We'll be celebrating by holding our rescheduled Oktoberfest pub crawl in the Shepherd Plaza area this Saturday, October 4. We will be using a modified "open house" version of our pub crawl and ending in what can only be called a party! Please read all of the instructions very carefully. There will be a quiz.
You will only be able to get your ticket at the first location (the 5 PM one).
You will need to get your ticket stamped at all the stops.
Completed tickets will get a Saint Arnold 2008 Pub Crawl pint glass.
We bring a large but limited number of glasses.
Designated drivers are eligible and encouraged.
Bring cash.
Be nice to the waitstaff.
Drink Saint Arnold.
5 PM: We will start at a location on Norfolk between Kirby and Greenbriar. From its name you might expect to find a drake stuck in some dirt. This location also has food. We will hand out tickets here. You must have departed from this location by 7 PM because they have a show that evening.
6 PM to 8 PM: We will be at two locations. One will be on Greenbriar between SW Freeway and Norfolk (the name makes you think of something between the first floor and the second floor). The other stop will be at the corner of Portsmouth and Morningside (it is Bilbo Baggins and Gandalf's favorite restaurant). Make sure to visit both of these locations by 8 PM.
8 PM till ???: We will be finishing at either of two locations that are across the street from each other, in the Portsmouth/Sandman vicinity. Both are within spittin' distance of Cactus Music too! There will be bands and fun here, so plan on hanging out for a while!
We look forward to seeing you there!
SAINT ARNOLD OKTOBERFEST PARTY AT THE BREWERY ON OCTOBER 17 & 18
Dinner, a special mug and the Chicken Dance! What more do you need? Our annual celebration of Oktoberfest will be on Friday, October 17 and Saturday, October 18 this year. Brave Combo will be returning with their high octane polkas that will have everybody tapping their toes and dancing. Also included is a good German dinner and our special Oktoberfest mug. The event is filling up so please make your reservations soon!
Event: Oktoberfest
Date: Friday, October 17 and Saturday, October 18
Time: 6 PM to 9 PM
Admission: $49 per person
For reservations, call or email Ann (713-686-9494 or [email protected]). As always, she will need either credit card, cash or check to make the reservation.
Other upcoming events:
TEXANS VS BENGALS BUS TRIP ON SUNDAY, OCTOBER 26
It's a 3 PM game, so lots of tailgating fun! More info to come soon! If you can't wait, email [email protected].
HOUSTON CELLAR CLASSIC ON WEDNESDAY, OCTOBER 15
Tasting Room Midtown. Saint Arnold samples, ribs & sliders off the grill plus homemade frites. $25. A portion of the ticket sales go to the Red Cross for Hurricane Ike relief.
http://www.houstoncellarclassic.com/schedule_of_events/wednesday.php
Oh, and Divine Reserve No. 7 is being released in Houston today (Tuesday, September 30). Let the wild beer chase begin! To read more about this beer: http://www.saintarnold.com/beers/divine.html
If you live in San Antonio, we falsely teased you by saying you would be getting DR7 last week. It should be showing up this week. Hopefully today!
Thanks for all your support! We hope you have your power back on and life has returned to normal.
Cheers!
The Brew Crew
Allen, Ann, Bobby, Brock, Chris, Daniel, Frank, James, John, Juan, Justin, Kathy, Kendra, Lennie, Michael, Nicholas, Pedro, Phil, Sam and Vince
—
Saint Arnold Brewing Company
2522 Fairway Park Drive
Houston, TX 77092
713-686-9494
http://www.saintarnold.com
Tours Every Saturday at 1:00 pm