Pizza Port – 12th Annual Strong Ale Festival Starts Today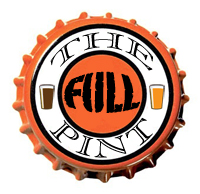 TheFullPint.com will be attending today's SOLD OUT VIP Session at Pizza Port Carlsbad.
Follow the action live on Twitter today, by visiting http://twitter.com/thefullpint
We can't wait to try some of the best beer in the world, and meet more excited beer lovers like us.  Do yourself a favor, and try the "Fest Pizza" before the beer tasting begins.
"75 BEERS for 75 YEARS!" This year we are celebrating the full repeal of Prohibition on Dec. 5, 1933 so we will have special edition t-shirts, girly shirts and zip hoodies!
Among the most amazing selection of close to 75 beers above 8% alcohol, Thefullpint.com spoke to the following breweries to find out what they will be bringing to the festival.
Avery Brewing will be making its presence felt with Bad Sally (Salvation barrel-aged with Brett from Drie Fonteinen) and De Vogelbekdieren (A blend of three Avery oak-aged experiments) more info
The Bruery has confirmed their strong ale contributions will be Humulus Gold (Belgian-Style Hoppy Golden Strong Ale, 9% ABV) and Virgin Papier (Belgian-Style Old Ale, the non-barrel aged version of our forthcoming anniversary ale, 14.7% ABV) more info
Stone will be sending over Double Bastard Ale, Vintage 2008 Dry Hopped with Amarillo and Columbus Hops, as well as Stone 11th Anniversary Ale. more info
Today's VIP session is sold out but you can still try to make the 4-11pm sessions this afternoon and tomorrow