Oskar Blues Chili Cook-Off At The Hungry Monk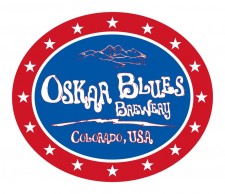 Benefiting the Chandler Fire Department, this head-to-head spicy throwdown is going to heat things up at The Hungry Monk—better bring the fire hose!
Chandler, AZ – Arizona Beer Week is coming and Oskar Blues Brewery has an abundance of beer-tastic events planned from February 16-23. Oskar Blues' main event is the Dale's Pale Ale Chili Cook-Off on Tuesday, February 19 at The Hungry Monk in Chandler.
You're gonna need a bigger bowl for the Dale's Pale Ale Chili Cook-Off when local chili chefs and the Chandler Fire Department bring their best chili recipes for a chance to claim the Bigger Bowl trophy.
In this spicy throwdown, chefs and service men will heat things up in the kitchen and then serve samples of their chili to patrons from 4-7 p.m. on Tuesday, February 19.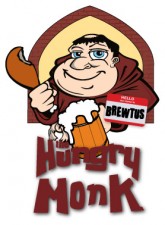 Guests will have a chance to vote for their favorite chili and then order a "bigger bowl" from the special chili menu. A portion of the proceeds from each bowl sold will support the Chandler Fire Department.
The Dale's Pale Ale Chili Cook-Off contestants will be required to use two ingredients—Dale's Pale Ale and Oskar Blues Brewery's own Hops and Heifers farm-raised beef. Both will be provided courtesy of Oskar Blues Brewery. The beef comes directly from the Oskar Blues sustainable farm. More info here: www.oskarblues.com/restaurant/hops-heifers-farm.
Oskar Blues Brewery takes great pride in supporting local heroes. Their G'Knight Imperial Red IPA is named after Gordon Knight, a brewer, pilot and American hero who lost his life in 2002 while fighting the Big Elk Meadows forest fire. Full story here: www.n3978y.com.
About Oskar Blues
Dale Katechis founded the quirky brewpub turned regional craft brewery inside his original restaurant and music venue in 1999. He saw regionally distributing Oskar Blues beer as a way to drive restaurant business during the sleepy winters of small town Lyons, Colo. During the process of researching packaging options, Dale chose to can his flagship Dale's Pale Ale instead of following the industry standard of bottling. That unique choice has helped the company double its business every year for the last 8 years.
Three-dimensional brewing since 1999, Oskar Blues began the "Canned Beer Apocalypse" in 2002 when Dale's Pale Ale became America's 1st CANNED craft beer. www.oskarblues.com – @OskarBlues – facebook
About the Hungry Monk
The Hungry Monk is a sports-themed, family friendly pub in Chandler offering an expansive range of craft beers with 28 varieties on tap, a menu packed with pub-style sandwiches, burgers, salads and the house specialty wings. The Hungry Monk has quickly grown a loyal following of food and sports fanatics with its food, drinks, charm and by broadcasting current sporting events on 18 HD flat panel televisions. The Hungry Monk is located at 1760 W. Chandler Blvd, Chandler, AZ 85224 and is open daily from 10:30 a.m.-1 a.m. Visit the Hungry Monk online at www.hungrymonkaz.com – @thehungrymonk – facebook