Meet The Brewer: Jean Van Roy of Cantillon at Stone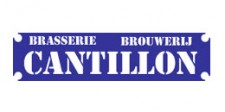 Sunday, March 27 will be a most glorious day for Belgian beer fans. Hell, I'm already excited just writing this.
Brace yourself: Jean Van Roy, Owner and Brewmaster of the highly celebrated Brasserie Cantillon will be dropping by to hang out at the Stone Brewing World Bistro & Gardens from 3-5pm. Cantillon has been brewing traditional beers for over a hundred years, and has a well-earned reputation for making some of the finest lambics in the world.
Humbled may not even begin to describe how we feel about hosting Jean. Dropping to our knees in a Wayne's World-esque "We're not worthy! We're not worthy!" bout of fanaticism might better reflect our unequivocal feeling of utter elation. Maybe if you show up and beer geek out with us, we won't feel quite as self-conscious about shamelessly fawning over his gloriousness.
We'll have these very special Cantillon beers at our outside bar,
available in 4oz pours only:
Bruocsella 1900 Grand Cru • Iris • Cuvée des Champions • Kriek
Classic Gueuze • Rosé de Gambrinus
(And if that wasn't enough, our own CEO Greg Koch will be bringing a couple bottles of Cantillon to share that he hand-carried from Belgium in 1995 before Cantillon was even available in the U.S. – saved just for an auspicious occasion such as this!)
ABOUT STONE BREWING CO.
Stone Brewing Co. was founded in 1996 by Steve Wagner and Greg Koch in North County San Diego, CA. Their aggressively flavored beers have led them to become the 15th largest craft brewery in the United States. Named "All-Time Top Brewery on Planet Earth" by BeerAdvocate magazine, the company is currently in negotiations to become the first American craft brewery to open a brewhouse in Europe.