Hi-Time Charity Chili Cook Off!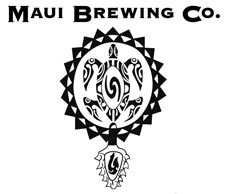 Hi-Time Charity Chili Cook Off! August 30, 2009
Aloha Friends!
Join us at Hi-Time Wine Cellars for a charity event benefiting the Boys & Girls Club of the Harbor Area. We are proud to be a part of this worthy cause.
Come and enjoy the finest of microbrews from Maui Brewing Co., Mad River Brewing, Alesmith, Bear Republic, Port Brewing, Oskar Blues and of course, Stone Brewing Co. Also, enjoy margaritas, live music and visit the more than two dozen chili booths. There will be giveaways and plenty of "swag"!
Sample our award-winning Big Swell IPA, Bikini Blonde Lager and Coconut Porter beers at this Cook-Off event! We would like to take this opportunity to thank Hi-Time as a retailer that ships our beers to many mainland states. Without retailers like Hi-Time, so many of you would be deprived of Hawaii's #1 craft beer! Maui Brewing Co. is the only brewer and canner of craft beer in Hawaii.
The cost of admission is $5 donation per person. Raffle tickets are available for a $1 donation. Other donation packages are available. For more information and tickets, visit the Hi-Time website or call 949.650.8463.
This event will take place at 250 Ogle Street, Costa Mesa, CA 92627. Come and help us support the Boys & Girls Club!
Okole maluna!
MAUI BREWING CO.