Great Divide's 15th Anniversary Party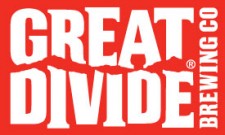 June 6, 2 – 7 pm
If there is only one Great Divide event you attend this year, this should be the one! We'll open up the brewhouse, taproom, patio and the parking lot and throw a big bash to celebrate our 15 wonderful years of beer-making. Here's the scoop:
$20 cover…a portion of this goes to charity
Food and BEER included!
Special Release beers available (ones you'll never get anywhere else!)
Live music
You can expect to see these bands playing LIVE:
Young Coyotes http://www.weareyoungcotes.com
Dressy Bessy http://www.dressybessy.com
Swayback http://www.theswayback.com
This will be the hottest event of the year…put it in your calendar now so you don't forget!
More details to come….