Full Sail Brew News
Still Living the Dream – Here comes LTD 02 – Again!
Our LTD 02 twisted so many peoples' caps we're bringing it back again this spring. It's the same recipe as the first time, and once again it's available only for a LTD time. For the last month or so our brewmasters have been busy brewing up a new batch of LTD 02 which is ready to bottle, keg and ship.
LTD recipe 02 is a seriously tasty, import-style lager that is nicely balanced. It's a light-bodied, golden colored lager that has soft malt undertones and finishes crisp and clean – perfect for the warmer seasons.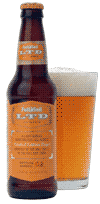 LTD means Limited Edition, but around here it means something even more: Live The Dream. And in our ongoing celebration of our independence we're doing something every brewer dreams of, concocting small batch beers.
Don't fret about LTD 01 going to the wayside for a while because Jamie, our brewmaster, swears – "If you like LTD 01, you are going to love LTD 02."
Good news for you folks planning to fly Horizon Air this May because samples of our LTD 02 will be available free-of-charge to all Horizon Air passengers (who are of age of course) this May throughout the Western U.S, Canada and Mexico.
Click here to tell us how you're living your dream.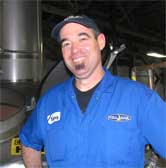 Come meet Barney and Celebrate American Craft Beer Week with Brewer's Share ESB
This year we celebrate 21 years of doing what we love, brewing beer. To kick off our 21st birthday celebrations, we're proud to announce a new line up of small batch draft beers called "Brewer's Share." As brewers we know the best way to celebrate is to brew a special beer – but we came up with so many creative ideas, so many brewers, so many beers, that we could not stop at just one. Instead we are giving all of our brewers a chance to brew their own beer with our Brewer's Share series. Each brewer will hand craft a new and interesting beer, and it will be featured in our pubs in Hood River and in Portland. The first beer in the series is "Extra Special Barney" (ESB) and was developed by our lead brewer, Barney Brennan.
We believe it is always good to know who makes your beer. That is why we are so proud of being employee owned. Making the commitment to our customers that everywhere in the process you have an owner's passionate involvement. Now we would like to take that belief one step further and introduce our individual brewers by name and beer.
Barney says the inspiration for the name "Brewer's Share" came from that mysterious portion that vanishes from a barrel during aging that brewers refer to as the "angel's share," and that led him to "Brewer's Share," an equally mysterious offering that appears during inspiration.
According to Barney, his ESB was inspired by two things; a perfect beer moment and the aromatic highlight of the 2007 hop selection in Yakima, a US Challenger hop. As Barney puts it, "I was sitting on the deck at the brewery overlooking the river in the sunshine – drinking a perfectly balanced bitter – already looking forward to the second pint. It was one of those great beer moments. Hopefully, my ESB will make one of those moments for someone else with its five different specialty malts and this one very special hop. We made it entirely with US Challenger hops including a pound per barrel dry hop because we wanted to share the aromatic experience we had at the Hop Rub in Yakima with our customers."
Our Brewer's Share beers will only be available on tap at our Tasting Room and Pub in Hood River, and at our brewery at Riverplace, in Portland. Each Full Sail brewer will take a turn hand-crafting a small single batch recipe of their choosing. We will present a single Brewer's Share at a time. A new beer will be released approximately every six weeks. Our brewer's have been keeping their Brewer's Share recipes close to the vest, each new recipe will be announced only upon its release.
We will launch our new Brewer's Share series during American Craft Beer Week (May 12 – 18th) with two "Meet the Brewer and the Beer" events. So come by and toast American Craft Beer Week with a pint of Barney Brennan's new Brewer's Share ESB at our Riverplace Brewery in Portland on Monday, May 12 at 5:00pm, or at our Full Sail Tasting Room and Pub in Hood River on Thursday, May 15 at 5:00pm.
Click here for directions to our breweries
Click here for more info on American Craft Beer Week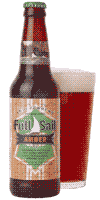 Silver & Gold from the 2008 World Beer Championships
We are stoked to announce that we have been awarded six more major medals, including five gold and one silver at the 2008 World Beer Championships.
This is the twelfth gold medal that our flagship Amber Ale has been awarded. We're thrilled to once again earn the highest awards for our beers. Our "specialists in the liquid refreshment arts" work diligently year-round to produce consistently superior beers. The real winners are you, our loyal consumers.
The medal winners include:
GOLD: Full Sail Amber Ale – 90 Points, "Exceptional"
GOLD: Wassail Winter Ale – 94 Points, "Exceptional"
GOLD: Full Sail IPA – 92 Points, "Exceptional"
GOLD: Old Boardhead Barleywine Ale – 91 Points "Exceptional"
GOLD: Slipknot IPA – 92 Points, "Exceptional"
SILVER: Full Sail Pale Ale – 87 Points "Highly Recommended"
In addition, our LTD Recipe 01 recently chalked up two first place "Judges' Choice" awards at the Leavenworth Ale Fest in Washington for "Best Dark Beer" and "Best In Show".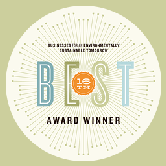 Full Sail Wins BEST Award for Sustainability Practices
We are proud to announce that we were recognized at the 16th Annual Business for an Environmentally Sustainable Tomorrow (BEST) Awards on April 17, 2008. The City of Portland Office of Sustainable Development presents the BEST Awards annually to businesses demonstrating an extraordinary commitment to sustainability.
We received the award for BEST Practices for Sustainability for our energy-efficient and renewable energy technologies, and for demonstrating excellence in business practices that promote economic growth and environmental benefits.
Our brewery is nestled between the mighty Columbia River and the snow-capped peak of Mt. Hood, just one hour east of Portland. So it's not hard see the connection all of us at Full Sail feel for our environment. We do our best to be stewards of our environment and are dedicated to operating our brewery in the most responsible manner possible.
Because you enjoy the fresh Northwest ingredients that go into our award-winning brews, because employees are the owners at Full Sail, and because many of us call beautiful Hood River home – we work hard to promote sustainability in our brewery, our business and our community. It would be impossible to live and work in the Gorge and not be inspired by the sheer beauty of the place. It is the blue skies, green forests, snow-capped mountains and pristine rivers surrounding us that encourage our dedication.
Click here to learn more about the Best Awards
Click here to read about our practices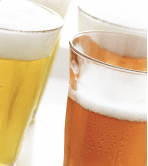 Full Sail to Pour and Pair at Savor
Full Sail was one of four dozen independent craft brewers selected to showcase the pleasures of fine food enjoyed with amazing beer in Washington, D.C, May 16-17. "SAVOR: An American Craft Beer & Food Experience" will highlight the culinary delights of beer as part of the Brewers Association's annual American Craft Beer Week. (May 12-18)
If there is one thing a Brewmaster likes more than great beer, it's great beer paired with great food. Exploring beer flavors and food combinations have been a long held passion of ours. So we are thrilled to be chosen to be a part of this celebration of food and beer. On the menu is our award winning Session Premium Lager paired with Bite-Size Stout Burgers and our Full Sail LTD Recipe 02, paired with Mediterranean Phyllo Cups. There is nothing better with a great burger than an excellent quenching lager beer like Session, and LTD 02's full-bodied maltiness and clean hoppy finish pair beautifully with the black currant and feta undertones in the Phyllo Cups.
Click here for more info on Savor
Prodigal Sun IPA Coming this June
Once again our heart of summer Brewmaster Reserve beer features an IPA brewed in the aggressive style. Amarillo and Brewer's Gold hops pack this beer with a strong hop flavor and bitterness. Pale, Caramel, Honey and Munich malt give this beer a solid malt character. Chase it down while you can. Remember, watch out for solar flares! Prodigal Sun IPA will be available June to September in 22oz bottles and on draught in limited quantities. ABV: 6.2% IBU: 80
Click here for more info on our ever-rotating selection of Brewmaster Reserve beers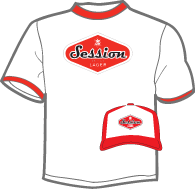 Beer Gear for Moms, Dads & Grads
Okay, it's a little late for Mother's Day, but nothing says "Happy Fathers Day" or "Way to go grad" like a t-shirt and ball cap.
Classic Session ringer t-shirt with a Session trucker hat.
Web Special – Only $20 ($30 value!).
Full Sail t-shirt and a ballcap. Web Special – Only $20 (a $30 value!).
Get ready for summer with Session Rock Paper Scissor Party Kits. They are perfect for entertaining or make a great gift idea. $15 (Sorry, beer not included.)
Our website features the latest gear and collectibles, too. The site is secure and the shopping cart allows for easy ordering. Visit our website or call Tracey toll free to order (1-888-244-BEER)
Click here for gear