Firestone Walker Now Ready in Colorado w/ Event Lineup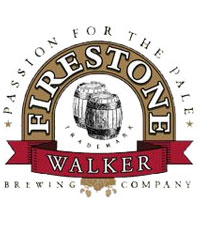 (Paso Robles, CA) – Firestone Walker is finally making it to Colorado. I know that we made you wait but hopefully it was worth it. Below is a list of all the launch events that we have planned thus far. The facts of the launch can be found on the original press release, it is the press release that was sent out the first time we thought we would have distribution there. Fear not however the trucks have already started leaving the brewery and are on their way.
Friday, July 22nd:
Denver
Please join us for your first official pint of Firestone Walker at any of the following locations from 6-10pm
Falling Rock Tap House, 1919 Blake Street
Pop into one of the oldest, most respected tap houses in all of Denver to try our flagship, Double Barrel Ale. DBA is a British Pale Ale that we've honored the traditions of the Burton-on-Trent brewing method using our patented Firestone Union oak barrels. You're left with a mild blend of vanilla and toasted oak flavor touched with an elegant hint of English noble hops. DBA is the flagship of our company and wildly popular. 5% ABV, 30 IBUs
Uptown Brothers, 320 E Colfax Ave
Our friends at Uptown Brothers have been begging for years to help tell the Firestone Walker story.  This Friday, we'll be sharing our most award winning beer, Union Jack IPA.  Union Jack is abound with hop aroma and character. In fact this well balanced, west coast IPA is dry hopped 3 separate times, each lot giving it more and more of the grapefruit citrus hop aroma and flavor it is known for. Overall it utilizes over 4 pounds of pacific northwest hops per barrel.  7.5% ABV, 70 IBUs
Cheeky Monk Belgian Café, 534 E Colfax Ave
Cheeky Monk knows their Belgian beers, but they recognize world class beer when they see it.  Come indulge in our first ever Imperial IPA, Double Jack. It features a big malty middle to cloak the high alcohol and mouth puckering hop bitterness. Huge tangerine, grapefruit and juicy fruit aroma blossom over the herbal blue basil and malt earthiness of this aggressive beer. Best enjoyed in moderation.  9.5% ABV, 100 IBUs
Euclid Hall, 1317 14th Street
One of the coolest new kids in town, Euclid Hall continues to push the envelope with their food menu and their beer menu.  Firestone Walker presents Solace, an ode to warmer weather in the northern hemisphere. A hint of citrus fruit and clove aroma are followed by tangy dry malt flavor and a silky finish making it an approachable and refreshing session beer. We bring you this beer unfettered, a craftily unfiltered ale full of flavor and perfectly constructed to compliment those lazy warm days ahead.  6% ABV
Freshcraft, 1530 Blake Street
Our friends at Freshcraft not only offer some of the freshest food in town but will be offering the freshest version of the Firestone Walker portfolio.  They will be pouring DBA, Union Jack, Double Jack, Solace and releasing our 14th Anniversary Ale.
14th Anniversary
Since founding our brewery in 1996, we have specialized in the rare art of fermenting beer in oak barrels. In the fall of 2006, we released a limited edition, oak-aged strong ale called "10" to commemorate our 10th anniversary, thus beginning an annual autumn rite.
This year, we present 14, our fifth release from our barrel aged program. 14 was crafted from separate lots produced over several months and years, then carefully blended into this truly unique and complex brew.
Saturday, July 23rd:
West End Tavern, 926 Pearl Street, Boulder, CO 7-9pm
Boulder welcomes FW at the one and only West End Tavern.  DBA, Union Jack, Double Jack and Summer Solace will be flowing.   Grab your friends and come try a pint before it's all gone, cheers!
Wednesday, July 27th:
Choice City Butcher, 104 West Olive Street, Fort Collins, CO 6-8pm
Come grab a sandwich and a beer on Wednesday, July 27th at Choice City Butcher.  Firestone Walker DBA, Pale 31, Union  Jack, Double Jack, Summer Solace, and 14th Anniversary will all be there- come join the party!
Thursday, July 28th:
Oskar Blues Liquids and Solids, 1555 S Hover Street, Longmont, CO 6-8pm
Last but not least, our good friends at Oskar Blues will be closing the kick off week by hosting all beer geeks and then some!  Firestone Walker DBA, Pale 31, Union Jack, Double Jack, Summer Solace, and 14th Anniversary will be on draft with food pairings to top it all off!
Firestone Walker Brings Brews to Colorado
Three-time World Beer Cup Champion to Start Distribution in the Centennial State
Paso Robles, Calif — Firestone Walker, reigning World Beer Cup Champion and two-time Great American Beer Festival Champion, is proud to announce that it will be taking its full line of beers to the great state of Colorado.

Firestone Walker will bring all of its bottled offerings to Colorado including its Pale Series, which consists of, Double Barrel Ale an English-style pale, Union Jack an IPA and Pale 31 a California-style pale ale.

Firestone Walker has long had its sights on Colorado according to David Walker, co-Proprietor of Firestone Walker.

"We are looking forward to spending some time in the mountains in a great beer state and home to some of the best Craft Brewers in America," Walker said, "and we feel privileged to be a part of that scene."

This expansion reflects the increased production in beer that the brewery has been able to achieve recently.

"Sending our beer to Colorado is a big deal for our brew team," Firestone brewmaster Matt Brynildson said. " We have a lot of brewing industry friends in the mountain state and there is a lot of incredible beer produced there along with a good deal of honorable beer stewardship being practiced.  Colorado is the home of the Brewers Association, the National Homebrewer's Association and the GABF.  It is an epicenter for the craft movement, so it is a real honor to finally be able to have Firestone Walker beer in this great beer state."

Colorado will also receive the Proprietor's Reserve series, which has also been released in markets throughout the country, with great success. The Proprietor's Reserve series includes many limited release offerings and some of the most coveted of the Firestone Walker brews.

Double Jack, imperial IPA, and Walker's Reserve, Robust Porter, will be available year-round in 22oz bottles and on draft. Parabola, Abacus and the Anniversary Ale are all very limited one time releases throughout the year. They also come in 22oz bottles and on draft.

There will also be two other seasonal offerings that will be in 12oz bottles (six-packs and cases) and on draft. Solace, an unfiltered wheat beer will be offered in the spring and summer while Velvet Merlin, a partially bourbon barrel-aged oatmeal stout, will be offered in the fall and winter.

Established in 1996 on California's Central Coast, Firestone Walker a regional brewery committed to making the world's best pale ales, Firestone Walker remains the only American brewery to ferment beer in a union of oak barrels.  Firestone Walker Brewing Company was named "Mid-Size Brewing Company of The Year" at the 2007 and 2003 Great American Beer Festivals and "Champion Brewery" for the category of Mid-Size Brewing Company at the 2010, 2006 and 2004 World Beer Cups.

###