Dogfish Head Day at Capital Ale House Jan 23!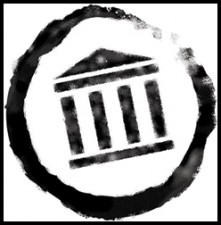 Here is a great upcoming event at Capital Ale House in Fredricksburg, VA. Capital Ale House will be hosting a Day of Dogfish Head, featuring many of Dogfish Head's Famous Ales, also served through RANDALL THE ENAMEL ANIMAL. Read On for all of the details.
Come celebrate a day of Dogfish Head beer at Capital Ale House's first ever Dogfish Head Fish Fest!

On Saturday, January 23rd from noon- 1:30 am, Capital Ale House in Fredericksburg, VA ,we will host a day dedicated to the fine crafts brewed by Dogfish Head Brewery.  The day will start with at least 10 beers on tap, including two Randall the Enamel Animals, (click to find out about this beast) with 90 min through Amarillo hops and Chicory Stout through coffee beans.
Every hour after that, until midnight, a new beer will be tapped; leaving a total of at least 20 beers on tap!  Festivities will also include raffles done with each special tapping, a specialized Dogfish Head food menu, Dogfish Head draft sample options and a Dogfish Head beer and cheese tasting.  Tickets for the cheese tasting are on sale now, with limited seating, and are only $15 each!
They can be bought online at www.capitalalehouse.com or from one of our four locations.  Entry to the main event is free!  Cheers!