Boulder Charity To Benefit From Twisted Pine's GABF Entries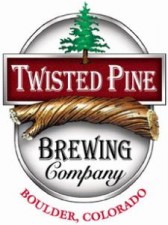 Portion of proceeds from four-course beer pairing will be donated to EFAA
Boulder, Colorado – Late September is a festive time of year for the beer industry. Brewers bristle with anticipation and spirits run high as autumn settles upon Colorado, while thousands of beer enthusiasts brace for the sold out 30th annual Great American Beer Festival in Denver.
Boulder's Twisted Pine Brewing Company is no newcomer to the function, holding five medals from previous runnings of the tremendous event, and is submitting six ales to this year's competition. Then, as an added treat, the brewery will host a four-course dinner paired with 2011's entries at their ale house on the day after the close of the festival.
The beer dinner will take place 6-8pm on October 2nd at Twisted Pine, located at 3201 Walnut St. in Boulder. In keeping with the brewery's familiar role as a staunch supporter of community charities and causes, a portion of the proceeds from the $40 per person affair will be donated to the Emergency Family Assistance Association, a local organization that helps provide food and shelter, amongst a myriad of other services for families in need. Twisted Pine and EFAA have historically worked well together. The brewery has served as a drop-off point for food donations the past three years, and accumulated 1,000 lbs worth in 2010 alone.
The meal will start with a sample of Billy's Chilies, a wheat ale infused with five different chile peppers, accompanied by Twisted Pine's housemade salsa and corn chips. Le Petit Saison, a Belgian farmhouse-style ale, will then be served alongside a spinach salad dressed with red onion, feta, raspberries and an orange vinaigrette. As an appetizer, diners will be treated to blackened string beans and Bough Breaker barleywine. For the main course, the staff will pour the popular Hoppy Knight, an India-style black ale, to go along with an entrée of sesame-crusted chicken. A tofu alternative to the dish will be offered to vegetarian guests. Dinner will be followed by a dessert of grilled cantaloupe and honeydew slices drizzled with a strawberry-dark chocolate ganache, teamed with Northstar Imperial Porter. Finally, in lieu of the traditional after-dessert coffee, Twisted Pine will pour two-time GABF medalist Big Shot Espresso Stout.
Reservations for the pairing can be made in person at Twisted Pine's ale house, or over the phone at (303)786-9270.
Based in Boulder, Colorado Twisted Pine Brewing Company has been handcrafting beer since 1995. They are the brewers of such favorites as "Hoppy Boy IPA," "Raspberry Wheat Ale" and "Billy's Chilies." The Ale House is a very popular local hangout and boasts 17 taps, 5 rotating. Twisted Pine is active with local charitable organizations and a strong believer in sustainable business practices. You can find more information at www.twistedpinebrewing.com.
Twisted Pine Brewing Company
3201 Walnut St. Suite A
Boulder, CO 80301