Beer News: Belgium Comes To West Chester at Iron Hill on January 24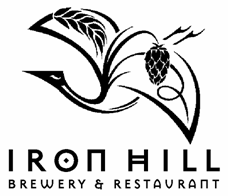 WEST CHESTER, PA – On Saturday, January 24, beginning at 1 pm, head brewer Chris LaPierre will bring together more than 15 of the East Coast's finest craft brewers at Iron Hill Brewery & Restaurant, located at 3 West Gay Street, for his annual event that celebrates Belgian beers. Guests will meet the brewers and discover new Belgian styles.
"This is a great opportunity for beer fans to sample the incredible Belgian style beers being brewed in the region, all in one place. Belgian beers have become so popular that this year, we added a Belgian style to our line up of Iron Hill house beers" says LaPierre, who will be pouring his Heywood, a 10 month old firken of Quadrupel and the last of the Great American Beer Festival gold medal winning Saison.
Each brewer from Iron Hill's six other locations will bring a Belgian style beer, as well as other guest breweries including: Dock Street Brewery, Earth + Bread Brewery, Flying Fish Brewing Company, General Lafayette Inn & Brewery, Harpoon Brewery, Manayunk Brewery, Nodding Head Brewery and Restaurant, Rock Bottom Brewery and Restaurant, Sly Fox Brewery, Stewart's Brewing Company, Troeg's Brewing Company, Victory Brewing Company, and more. The event will be pay as you go until the beer runs out.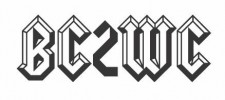 Iron Hill's hand-crafted beers have won high acclaim and in total, they have received 39 medals from the three most prestigious beer events, the Great American Beer Festival (GABF), World Beer Cup and Real Ale Festival. Their Belgian styles have won many of those medals including: Abbey Dubbel, 2006 World Cup Bronze; Belgian Tripel, 2002, 2003 and 2004 GABF Bronze; Cassis, 2008 GABF Bronze; Lambic, 2008 GABF Gold; Saison, 2008 GABF Gold; and The Cannibal, 2005 GABF Gold and 2006 World Beer Cup Silver.
Iron Hill Brewery & Restaurant has seven locations, in Newark, DE; Wilmington, DE; Media, PA; West Chester, PA; North Wales, PA; Phoenixville, PA and Lancaster, PA. An eighth location is planned for Maple Shade, NJ in 2009. All seven locations are open seven days a week for lunch and dinner. For more information about this special Belgian event, please call 610.738.9600 or visit the website at www.ironhillbrewery.com