Beer Appreciation Day – Hosted By Firestone Walker Brewing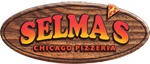 Saturday – February 20, 2010 from 1-5pm
Rancho Santa Margarita, CA – Selma's Tap Room & Pizzeria is having their first Beer Appreciation Day (which will also be their official Grand Opening party). As if beer and pizza wasn't enough motivation, they have partnered up with Firestone Walker Brewing Co. and will feature many exciting, yet interesting beers concocted up at their brewery. The beer reps will be in attendance to talk with you as well.
Selma's features many unique and interesting beers that are sought after by those with a savvy sense for beer. You will not be disappointed by the selection this day (or any day for that matter) Some (not all) of the breweries they feature: Russian River, Stone, Bear Republic, Chimay, Allagash, Weihenstephan, Mad River, Ale Smith, Lost Coast, Fullers, Ommegang, Deschutes, Victory, Abita, Sierra Nevada Special Releases, Rogue, Paulaner, and ofcourse Firestone Walker.
In addition to all of the great beers, there will be lots of goodies for those in attendance.
Cheers!
For more info visit www.selmaschicagopizzeria.com or call 949-709-8165