Alesmith – My Bloody Valentine Returns!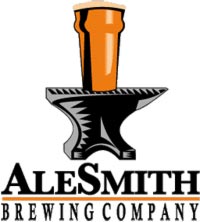 It's that time of year again: My Bloody Valentine is back! My Bloody Valentine, or MBV as we know it, is known for it's distinctively deep mahogany red color; just like it's sister beer Evil Dead Red. Its intense American hop profile is perfectly matched with it's rich, caramel sweetness and it's (surprising) low level of bitterness.
Look for this popular Valentine's seasonal at your favorite craft beer bar or restaurant around the beginning of February; or come by the brewery for a growler fill! Also, read on to find out when and where MBV can be found on cask.
My Bloody Valentine Cask @ PB Tap Room's 2nd Anniversary Party – Saturday, February 7th, 2009
My Bloody Valentine Cask @ O'Brien's – Thursday, February 12th, 2009
AleSmith Valentine's Day Dinner @ Ritual Tavern – Saturday, February 14th, 2009
AleSmith Tasting/Bottle Signing Event @ City Beer Store, San Francisco
Saturday, February 7th, 2009
That's right! Peter and Jessica will be at the City Beer Store in San Francisco for a tasting/bottle signing event to celebrate San Francisco Beer Week (February 6th-15th). We'll be on hand to talk about all things AleSmith and we'll even sign a bottle or two if you'd like. Bottles will be available for purchase, as well as a few kegs to sample from. Thanks go out to Beth and Craig, two very cool San Francisco foodies, for letting us hang at their shop. We're excited to see you all there!