Turn Any Vacation Into a Beer-cation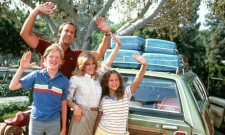 Our St. Louis area intern Sarah brings you her latest article, in which she gives great tips on how to turn your family vacation into a beer-cation. Sarah gives examples by sharing her latest trip through Colorado. Cheers
While traveling through the country and sometimes out of the country, my husband and I turn about every trip into a beer tasting extravaganza. Recently we went on a trip with my husband's family in Estes Park, Colorado from our home in St. Louis. At the height of the trip there were 25 of us, including 11 children, yet through it all, we still had fantastic beer and tried several new breweries.
Here are some tips to turn your travels into a beer-cation:
1. Do your research before you go. Try sites like (Rate Beer, Beer Advocate, Beer Mapping Project, and Brewery Map) to find breweries along your way or in the area where you are staying at. Make a list with hours and addresses. It sounds like overkill but if you get stuck with out good cell service, you will thank me. You want to be able to maximize your free time.
2. Be a beer ambassador. Bring along local beer that is not distributed where you are going. Use this beer for exchanges or give the option of a cash tip or a bottle at breweries and beer bars. We brought along Perennial, 2nd Shift, Schlafly, 4 Hands, Urban Chestnut and Charleville. Every person we gave the choice to picked the beer over cash tip. (Obviously this is much easier to do when driving).
3. Add on extra days. If you are going on a trip for work, or a large family vacation in an area you are interested in experiencing their beer culture, go early and leave late if possible. On this trip we added on a day at the beginning to spend one night in Denver. (We had dinner at Cheeky Monk and drinks at Falling Rock). Then after we left Estes Park and most of our family, we spent three nights in Boulder and one extra night traveling home.
4. Allow yourself to be surprised. We were unsure about the beer culture in Estes Park due to the high tourist traffic and the amount of fudge shops. While there is the Estes Park Brewery, we were skeptical of even that. Estes Park Brewery ended up having some great beers though the food was subpar. I picked having a large family dinner at Poppy's Pizza and Grill based on the family friendly and low-cost menu online. It did say "fun beers" on the website, but I was pleasantly surprised that the beer selection was great and all of our beers came in correct glassware.
5. Go a little out of your way. While Fort Collins is not exactly on the way from Estes Park to Boulder, it was worth a little extra time to hit some of our favorites. Odell always has some great experimental extras in the tap room. Choice City Butchers has food and a tap list to die for. Funkwerks would be a shame to miss on any trip to Colorado and is worth the extra drive.
6. Samplers are your best friend. My husband and I split samplers at most places to maximize the beer we get to try and still be able to walk. If we like a beer from the samples, we may order a full size. Sometimes we switch our full pour beers half way through with each other. In Boulder we hit Avery and split several samples in their tap room. One beer from those samples stood out in my mind so much, that we had to go back the next day to get a full pour. (Snapping Turtles is a peppered wee heavy only offered in the tasting room that was well worth a full pour and possibly missing another beer spot). Try as many as you safely can. Quality/preference is still number one, but I would have never tried a peppered wee heavy but in a sample size, which turned out to be one of my favorite beers of the trip.
7. Track your beers. I, and most of my friends, use Untappd. While I love earning badges, it is sometimes helpful knowing where you have been and what you have drank. When you hit up to 3 places a day, it can be difficult to remember where you had that great sour. While on vacation, I am much more likely to use other features including finding nearby breweries, beers and bars. We used this in Boulder and found a newer brewery called FATE. With a great guest tap list, their beers and several collaborations, they have a large beer menu. Their food, including dressings and desserts, are all made in house and several are made using their beer. FATE's beer was solid and the food great. Definitely a good find.
8. Make friends with the locals. Talk to those at the bar around you. Find out where else they drink, where they buy their beer. While at UpSlope my husband was talking to a nice lady who told us about another brewery close to Avery called Wild Woods Brewery which was a nice stop with some interesting brews. She also told us about Hazel's Beverage World in Boulder, which leads us to the next tip…
9. Stock up. Now if you were driving, you should have some extra space in the car from giving away those beers from tip #2. Buy beers from breweries, stop at a store, and trade with friends. We did all three on this trip. Remember to bring some back for your friends at home!
10. Don't over plan. We have been on trips, where every minute was planned to maximize our beer drinking. It is exhausting, plus it doesn't leave any time for discovering on your own. We had an extra day driving back, no hotel reservations, no plans. We starting heading towards home, but knew that neither of us wanted to drive the whole way back in one go at it. We stopped in the town of Hays in middle of Kansas. I picked it because it is a bigger town, with a university and we were happy to discover a brewery there as well. Lb. Brewing (Liquid Bread) was a fantastic find. It is within Gella's Diner, where the food menu was full of down home classics. The beer was far more than suitable and it was the perfect end to our last night on vacation.
Hopefully I gave you some ideas to maximize beer drinking on vacations with my tips. I only have one rule for drinking beer on vacation or anywhere though… BE SAFE! It is not worth being irresponsible. Take taxis, make one person the responsible driver and make sure they stay responsible throughout your beer touring. Take turns being that person! My husband and I are very conscious of drinking and driving. So much that we own our own breathalyzer (we bought it, not court mandated), use taxi services, public transportation, and while in St. Louis the Scooter Guy. Otherwise enjoy drinking in another beer scene during your next trip.