The Hop Project: Drink (and Grow) Local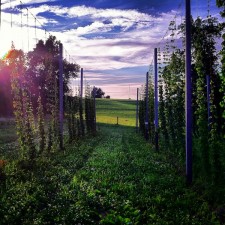 Pittsburgh, PA – "Drink local."  It is a message that resonates across the craft beer scene nationwide.  By now, you've all heard that supporting your local craft brewery can have a positive economic impact, reduce your carbon footprint, and promote product diversity.  I mean, what's not to like?
So if we're all on board with the "drink local" movement, you would think that more efforts would be made toward creating a more sustainable beer by utilizing local ingredients.  Noah Petronic argues that, more often than not, the local crop is just not available.  His solution: The Hop Project.
The Hop Project, founded in 2011 by Noah Petronic, consists of a group of organic hop-farm plots located in the Pittsburgh area.  The mission of this project is to produce hops for local breweries.  Even more importantly, the Hop Project also serves to raise awareness about the hop-growing process and to encourage local farmers to grow hops in their communities.  As a result, the project will facilitate the crafting of more sustainable beers that are both brewed and sourced locally.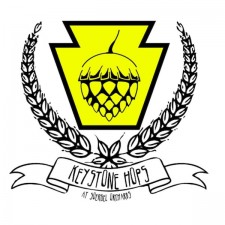 At this time, Noah is growing Newport, Centennial, Chinook, Cascade, and Mount Hood hop varieties. He currently supplies some of his organic hops to local craft breweries, including East End Brewing Company.  He hopes to further expand his project by increasing hop production and by providing education with the help of local Universities.  For more information about the Hop Project or to find out about volunteer opportunities, visit and "like" their Facebook page.