The Boilermaker – A Pleasure Simple and True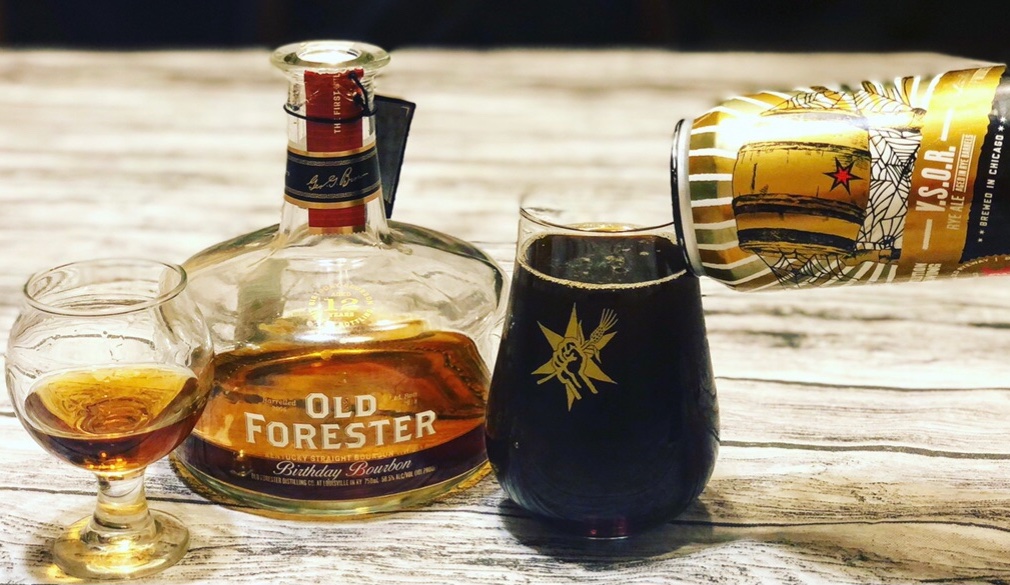 I'm Lew Bryson, author of seven beer books, so I can tell you that beer is great.
I'm Lew Bryson, author of two whiskey books, so I can tell you that whiskey is great.
But put the two together? It's a super extra bonus that too many people are too scared, too classy, or just too tight-assed to enjoy: a shot and a beer, the Boilermaker.
If you've never bellied up to the bar and ordered a shot and a beer – a boilermaker, beer-and-a-bump – well, friend, you don't know what you're missing. It just goes together so well, and why not? As is often pointed out, whiskey is distilled beer!
But don't stop there. Almost all vodka is distilled from fermented grain, and gin is just flavored vodka (if you ever want to start a fight at a distillers' convention, drop that on them), and once you've gone that far, it's only a short step to everything else, and pretty soon you're slamming Benedictine shooters and chasing them with a big mug of gruit! (If anyone has ever done a Benedictine/gruit boilermaker, email me, I want to talk to you. And your doctor.)
What's so great about it, though? Take a snort of spirit, and unless you've got the kind of alcohol-induced scar tissue on your tongue that I do, it's gonna feel hot, especially if you're nipping at the barrel-proof stuff. Then you take a big chug of beer, and it's just…ahhhh. So nice, and you still have the flavor of the booze.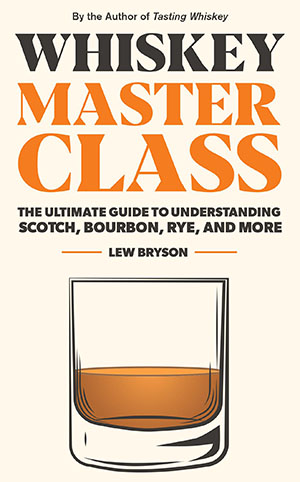 It's kind of like digging into a dish of lamb vindaloo – hot! hot! – and then taking a cooling spoon of raita. Or a sauna – steaming hot, getting whipped with birch switches, holy crap, then run out and jump in the snow! – only it's in your mouth. Sounds awesome, right?
You'll find favorite combinations. I remember being out once in New Jersey. I dropped in a homey Irish bar, fully intending to get a jar of Guinness: safe, session-strength stuff before the hour ride home. The bartender says, "What'll ya have, son?" And my palate stiff-armed my brain aside and blurted out "Guinness and a shot of Powers, please!"
To this day, I swear it was involuntary; I'll also aver that it was delicious. That sweet, oily Irish whiskey like a rippling tide of friendly fire, quenched by a cool wave of smoky, burnt stout. It's giving me goose bumps thinking about. Er…I'll be right back.
Ah, yes, that's better. Let me just wipe off this bit of foam… Where was I?
Well, whatever. Let's talk about Philly's 20+year love affair with our particular take on the boilermaker, the Citywide Special. When it first started, it represented the best ideals of a boilermaker. The archetypal Citywide Special was a tallboy of Pabst Blue Ribbon and a shot of Jim Beam bourbon for three bucks. BAM!, as that chef guy would say. Slam it and chug it!!
Except you don't. That's the beauty and brains of the 16 oz. Pabst. That much beer encourages you to sip the shot, rather than slam it, so you can enjoy the hot/cool thing more often. Which is good, because it gets you going on the idea of sipping the whiskey. And that will turn you on to the idea of experimenting with other whiskey, or other spirits.
Which is where the boilermaker gets really fun. You can start tailoring the pairing, and it's not "pairing" pairing, with the pinky in the air, you can just be goofy. Like a pounder of High Life with the shot of Jim Beam; that's a High Beam. The King's Crown is a Little Kings Cream Ale with a tot of Crown Royal.
About now, one of you is probably thinking "What about an Irish Car Bomb?" Without getting into the whole problematic issue of naming a drink after a child-maiming act of terrorism and thinking that's whimsy (we call it a Dublin Drop these days, boyo), you're off-target anyway.
See, the drink in question involves dropping a shot of Baileys with a float of Irish whiskey on top of it, into a pint of Guinness. That's not a boilermaker, that's a Depth Charge, a version of the boilermaker that requires dropping the shot, usually glass and all, into the glass of beer and drinking it down. For redneck flair, catch the shotglass in your teeth and display it to all. I don't do Depth Charges: I don't know where that shotglass has been, and my front teeth cost a lot of money.
Worse, the Dublin Drop is a gag drink, because the cream liqueur reacts violently with the nitro stout, causing it to bubble furiously, and you have to get your lips on the glass and suck down the resulting mess as quickly as possible. That just ain't civilized.
No, I stick to the Boilermaker. It is the only "beer cocktail" I truly enjoy, a pleasure simple and true, and completely in your control. Try it the next time you find yourself with a beer and a bottle of booze handy. Sip, gulp. Repeat. Repeat. One more.
Enjoy.
Lew Bryson is the Senior Drinks Writer at The Daily Beast. Contributor to Bourbon+, Craft Spirits Magazine.
 Author of Whiskey Master Class, Harvard Common Press (2/18/2020 release); "To enhance your knowledge in the magical world of distilling, my friend Lew Bryson is the perfect place to start." — Colum Egan, Bushmills master distiller
Another great whiskey book I wrote: Tasting Whiskey, Storey Publishing; "Tasting Whiskey is a book that I would have loved to have had close at hand when I first started getting into whiskey." — David Wondrich, author of Imbibe and Punch