Tasting Room Gripes That Grind Our Gears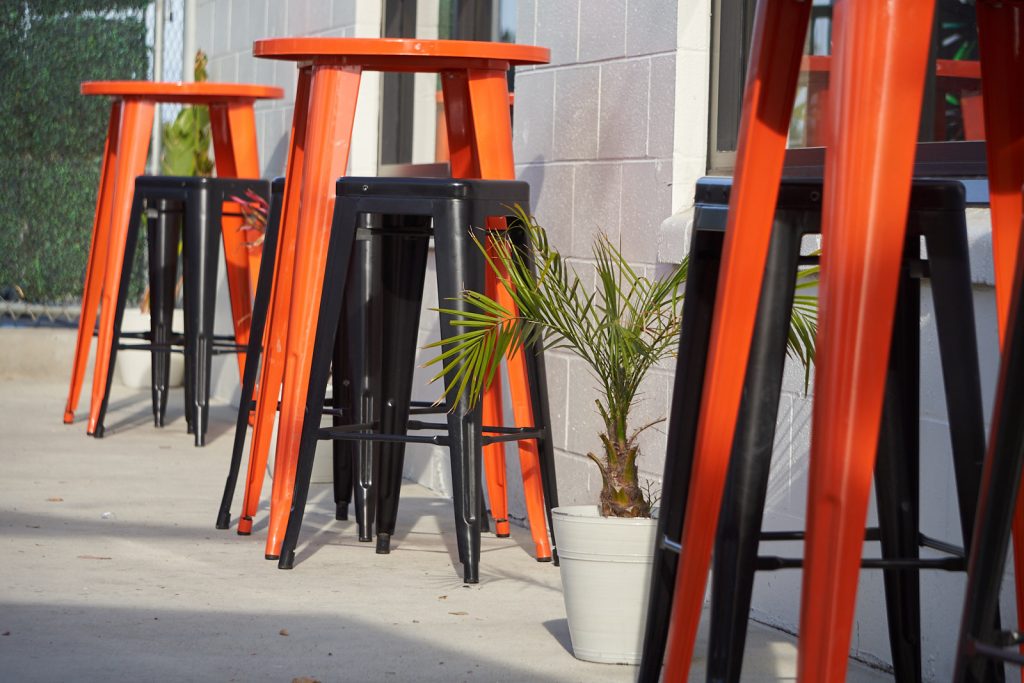 Hot, black, empty stool of a crowded brewery, what is your wisdom? Photo by Greg Nagel
If you're reading this, there's no doubt you've been to a brewery tasting room, walked past a few strollers and huge lumps of sleeping dogs on the way to order a beer, and thought, "I'm sure there's an article that disses on this." And I'm sure there are. But I'm here to write about things that are truly disturbing in today's tasting rooms…absolute heinous acts.
The four-legged creatures that are the bane of every tasting room aren't man's best friend, it's the tall steel barstools of death. You know the ones, where midway through your first beer your left foot is asleep and your sciatica is sending laser-like pain pulses down the back of your leg. "I guess I'll just stand," most people say when approaching them. "My ass falls asleep simply looking at them," say others. Of course, the seat itself is only a foot wide, meaning your money maker will bulge off the sides like a Wendy's hamburger. Sure, they're equipped with a foot rest, where if you're shorter than 5′ 6 can't be touched comfortably. Oh, and if you see the rare backed version out in the wild, make no mistake, leaning back on one of these wobbly bronze-age backside torture devices could mean certain death. Sure, they're cheap, and they stack, and they're equipped with a convenient fart-hole, but if I were more comfortable, I might stay longer.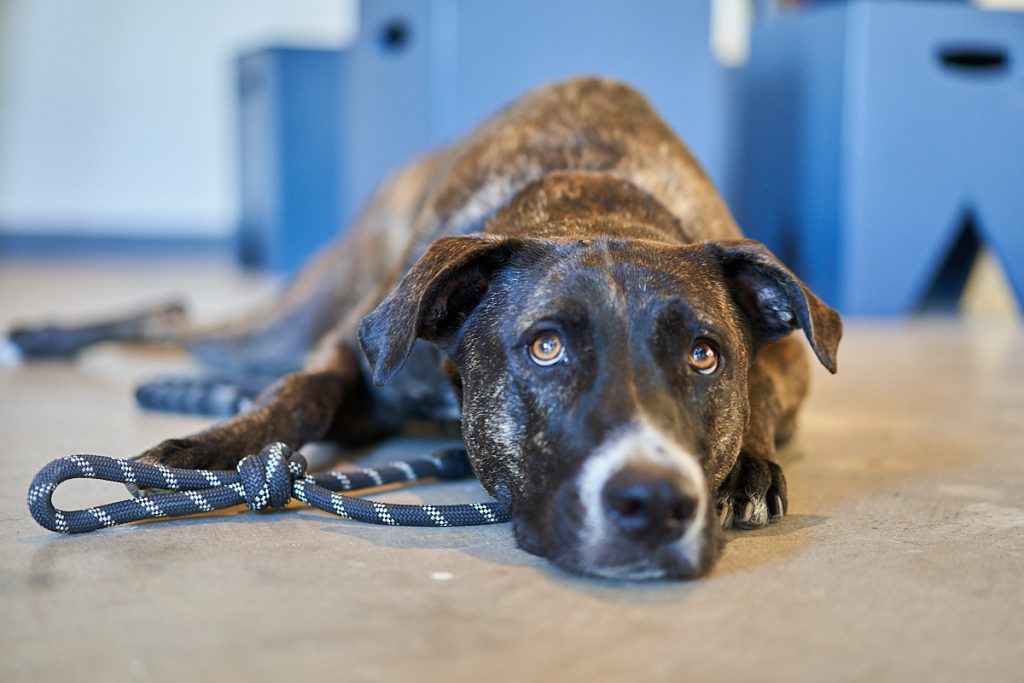 If a tasting room staff member only asks two questions, "got a tab open?" and, "wanna close it out?", you should probably have some sort of staff appreciation day and/or mentally check in on them. Of course, I realize the pandemic was especially harsh on brewery tasting rooms, where people had to either be let go, do deliveries, or be reassigned. Once things reopened, the constant grind of being a mask-enforcer only added to the stress. I can see where workers have been ground down into their current grumpy selves…staring off into the abyss as you ask what the difference is between Motueka and Nelson hops. Unfriendly bar staff is everywhere, and it makes me sad.
Unless we're at a Sizzler in San Bernardino, please stop calling customers "boss." And if I thank you, please don't reply, "no problem," unless I'm an actual bother. Try "my pleasure" or "nice to see you, thanks for stopping by." Hospitality doesn't have to be complicated. See? No problem, boss.
A lot of really small breweries can be a cacophony of smells and sounds, especially if the brewhouse isn't walled off in a separate space. But some places downright stink. If I get home and my clothes smell like some sort of brewery cleaning chemical, I'd say that's not an ideal tasting room environment. "My IPA smells like cleaner," "That's funny, so does my stout!" There are other smells as well that can be bad: I was once at a brewery that had a free popcorn machine that reeked of a dank movie theater or that smell that hits you when you first walk into Target. All foods should be produced in a professional kitchen with adequate ventilation. Also, bathroom soap should be as unscented as possible. Nothing is worse than Zep's industrial cherry bomb hand cleaner, or even that romantic organic Bath & Bodyworks sandalwood you might see in a hip spot with vintage Edison bulbs. Both of them will make your hands stink like soap, which makes your beer smell and taste like that soap. Lastly, Dyson hand dryers are why I'm slowly losing my hearing (and my sanity.)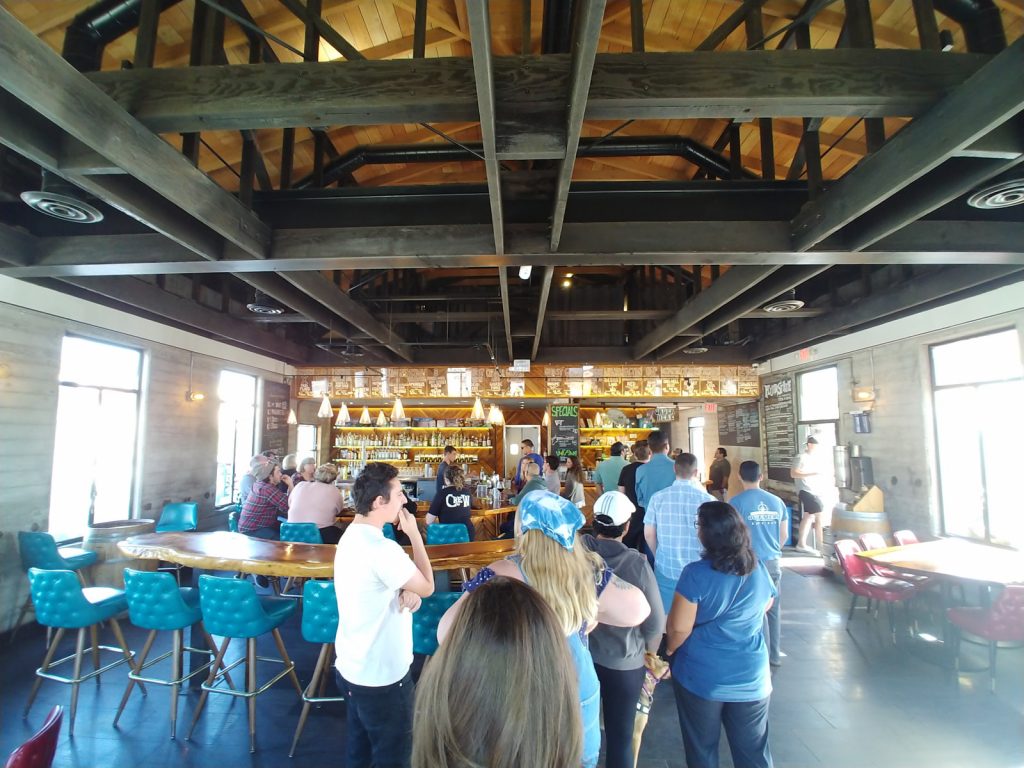 Tip screens at the average brewery point-of-sale can vary quite a bit. Most of which have some sort of suggested tip screen with a few quick options. I've seen it set at 10%, 15%, and 18%. while others are at 15%, 20%, and 25%. As someone who generally hits the highest option (even with mediocre service), the place on the lower side is essentially lowering the staff's tip pool. Sure I can click the custom button, type in what I want, sign, and answer how I'd like my receipt. It all takes too long, and clicking that suggested tip button is so much faster. Am I supposed to tip on merch or pre-packaged beer to go? I do, but it feels weird.
Speaking of closing out, if a place is super busy with a long line, there should be some sort of way to close out without having to hop back in line. If there isn't an option, know that next time I'm going to answer "no" to the "wanna leave it open" question, which means I'm buying less beer, tipping less because of a smaller tab, and after waiting 15 minutes in a line to close out, I'm generally not going to be happy.
Glass rinsers seem to be underutilized in the majority of places. In Southern California where an indoor brewery or restaurant can be in the upper 70s, watching a bartender hit the glass rinse for a half-second isn't doing you, the beer, or the establishment any favors. Rinsers are there to clean off any residual dust, detergent, and most importantly, to cool the glass down. Think about your 38-degree beer hitting a 70-degree glass for a second. The excess foam created is beer waste, and nobody likes wasted beer.
Obviously these are somewhat hypercritical tongue-in-cheek; please let us hear what your tasting room gripes are in the comments.
Greg Nagel has been covering the Orange County Beer Scene for the last decade @Ocbeerblog, Podcasts on the @FourBrewers and produces a yearly cask ale festival called @Firkfest.