Hey…Is Cold IPA Done Yet?
Winter can be a hard time for beers. Wheat beer droops, big dark boomers surge back to the top. It's a different world for beer, winter is. We all talked about how hard seltzer wasn't going to make it through its first winter, and it did take a good thumping, but it's still around. For now.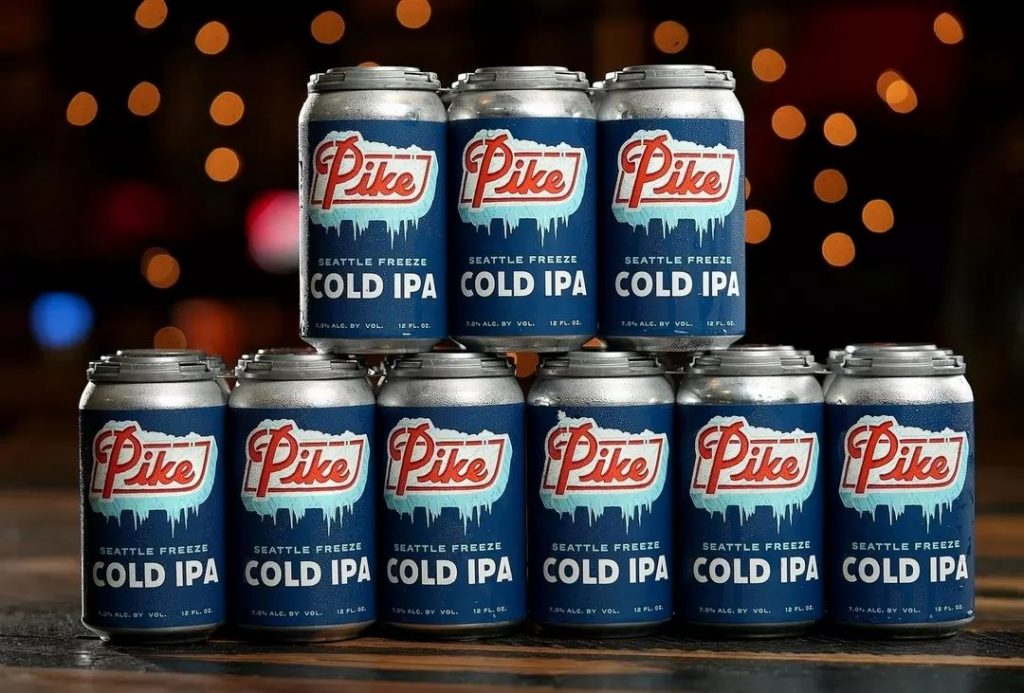 But Cold IPA? Like hard seltzer, it's probably been around longer than you realized; the first one was released just about four years ago. Since then we've seen some big talk about it, some big arguments about what it is and isn't…but now may be the winter of its discombobulation. Pour yourself something hoppy and let's consider the future of Cold IPA.
Did we really need another IPA? Because we've already lived through all kinds of IPAs: American; Session, West Coast, East Coast, English, Imperial, Double, Triple, and of course Quadruple; Black, White, Blue, Green, and Red; Single Hop, Cryo Hop, Hop Blend, Fresh Hop, Estate Hop, Wild Hop, Organic Hop, and Zero-Hop (that was a weird one); New England, Hazy, Juicy, DDH, 3DH, No-Boil; Rye, Wheat, Rice, Oat, Corn, Spelt, Triticale; Belgian-style, Brett, Pepper, Fruit, Lactose/Milkshake, Pastry/Pie, Coffee, Tea, Sour, and, yes, inevitably, Pumpkin.
Holy shit, right? I probably missed some; I don't have all day here. Admittedly, some of these were purely stunt IPAs: the color ones in particular never really caught on, Zero-Hop was I-dare-you experimental, and the spelt and triticale were never going to be big.
There was also Brut, but… "We Don't Talk About Brut." We're going to have to, though, because the failure of Brut IPA is key to why I think Cold IPA is not going to last. Or maybe it isn't, but we're still going to talk about it, because it pisses me off.
Let me be clear: Brut IPA does not piss me off for boomer reasons, or 'Angry Old Brewer' kinds of reasons. Brut pisses me off because the very first one I had, in July of 2018, was from Dirty Pretty Brewery in Portland, and it really impressed me. "Magic," I said on Untappd. I still remember drinking it, I was at Loyal Legion with an old friend and his son. I only remember the really good – or really bad – beers that specifically.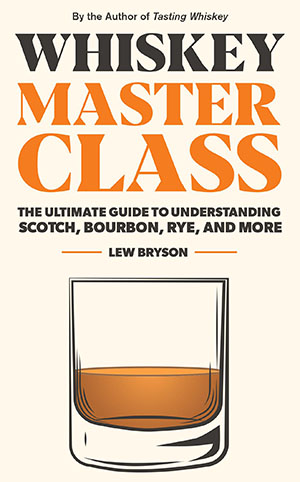 And that's what pissed me off. Because it was so good, I tried every other Brut IPA I saw for a while…and not one of them was any good. They were maybe kind of dry, but none of them had that  incredibly anti-gravity hop character. That was the whole key to Brut, the fizz, the dry, both of which accentuated that hop. As the guy who invented the style, Kim Sturdavant, at Social Kitchen in San Francisco, said in an interview for CraftBeer.com, "Make it as champagne-like as possible; spritzy, really light colored, all fruity hops and just super crisp."
At best, the other Brut IPAs I got were…crisp. Even Sierra Nevada let me down, and I'd bought a full CASE of theirs, on reputation. Total disappointment. I haven't tried a Brut IPA since then…and I haven't seen many, either, outside of various parody beer accounts, where it's become a punchline.
So when Cold IPA came along, I was careful to manage my expectations. The first part of that was, yes, finding out why they aren't IPLs, as everyone was quick to tell me when I started asking. The "India Pale Lager" is an older, clunkier, different thing, they said. Really?
Then, what is Cold IPA, and why isn't it an IPL? I asked well-regarded and deeply experienced brewer Mitch Steele (formerly A-B, formerly Stone, now at New Realm), who'd literally written the book on IPA.
First: they're not all malt, but a malt and adjuncts mash, in the interests of lightness (without the enzyme-based jiggery-pokery brewers got up to with Brut IPA, I'd add). Second: "…the hopping is a little less intense," Mitch said, "and avoids old school IPA hops, opting for more modern hop varieties, both European and American." And then he said, "Both IPL and Cold IPA are fermented with lager yeast, but IPL typically uses warmer temperatures to ferment."
Which…what? But think about it: IPL is a lager trying to be an ale, Cold IPA is an ale trying to be a lager. Kind of. Some brewers hedge their bets and ferment part of the wort with ale yeast and some with lager yeast, both at cold temperatures. The important part is that crispier adjunct-spiked mash, and a yeast that avoids sulfur dioxide formation, so that those lighter-brighter hops can come through. IPLs, I read the experts say, are clunkier, blunter, because of an all-malt mash…and that's where we've wound up in 2022.
This is exactly why I don't think Cold IPA will make it. How do you easily explain that difference to a drinker at a bar in less than 10 seconds?
Everyone gets "hazy IPA," it's easy: they're hazy, they're not terribly bitter. West Coast IPA is clear and bitter. Lagers are crisp, and use hops you don't really understand (sorry, but for 95% of American beer drinkers, it's true). All the other IPAs? Don't sell that much, so they don't matter. Truly.
What does Cold IPA have to add to that? If anything, it's more like Brut IPA than it is like an IPL, and if you're a beer? Neither of those styles is something you want to be compared to.
Mitch said "I think the jury is still out on this style." I'm more in the 'the jury's back and we're waiting for the bailiff to read the sentence' school of thought. I guess we'll know in April.
Lew Bryson is the Senior Drinks Writer at The Daily Beast. Contributor to Bourbon+, Craft Spirits Magazine.
 Author of Whiskey Master Class, Harvard Common Press (2/18/2020 release); "To enhance your knowledge in the magical world of distilling, my friend Lew Bryson is the perfect place to start." — Colum Egan, Bushmills master distiller
Another great whiskey book I wrote: Tasting Whiskey, Storey Publishing; "Tasting Whiskey is a book that I would have loved to have had close at hand when I first started getting into whiskey." — David Wondrich, author of Imbibe and Punch