5 Ways To Save When Traveling to GABF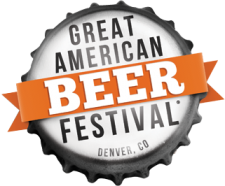 With The Craft Brewers Conference 2012 behind us, it's time to start planning for The 2012 Great American Beer Festival.  Our reader and freelance writer Amanda G has passed a long a very helpful guide on how to save on your travels to GABF.  The Full Pint encourages reader submitted content, so if you are interested, please fill out our contact form.
5 Ways to Save When Traveling to GABF
Before you know it, one of the greatest annual events in beer history will be upon us – The Great American Beer Festival. Held in Denver, Colorado each year, GABF hosts hundreds of the country's greatest breweries and allows each showcase their favorite brews. For beer enthusiasts, the festival is three days full of debauchery, filled with nothing but pretzels and enjoying great brews. However, getting tickets isn't always easy, the fest sold out in a few short hours last year, and if you aren't from Denver travel and accommodations can make a trip to GABF expensive. To reduce your fees while still being able to have a wonderful experience, give a few of the following money saving trips a try:
Purchase Tickets Immediately
Tickets go on sale on August 2, and as said previously, they go fast. In order to avoid having to pay outrageous fees for passes on eBay or StubHub via scalpers, be sure to be poised and ready to buy at the exact time they go on sale. This will not only ensure your admittance, but also that you aren't paying a higher price. So whether you have a airlines miles card or one of the credit cards for those with bad credit it doesn't matter. Simply be ready to purchase as soon as the Ticketmaster site opens.
Book Your Hotel in Advance
Tickets for GABF won't go on sale until until late summer, but if you want to avoid paying exorbitant fees for hotels, you want to book now. By booking now, you can get the room you want at an affordable price. The GABF website has a list of hotels, some of which won't be listed on travel sites such as Expedia, which may offer early bird discounts. Otherwise use travel sites to get the best deals – especially if you are booking your hotel and flight together.
Take Advantage of Airline Miles
If you have a low interest credit card that offers airlines miles, go ahead and use it to book that flight to Denver. The sooner you book the cheaper your flight will be so you may as well book it when you book your hotel.
Book All Four Sessions If you can do so, buy tickets for all four sessions. By doing so, you get into the members only session for free, which provides you with a free commemorative glass taster, but you also get a free membership to the American Homebrewers Association which gives you discounts at breweries and pubs all across the country.
Pack Your Own
To avoid additional costs, such as food, pack your own. Don't be afraid to stop at a local convenience store so that you can get what you need to make your own pretzel garlands, and to get stuff for meals. Simply picking up some bagels, a loaf of bread, and some peanut butter and jelly can save you big on food costs. GABF may be a costly adventure, but it is well worth it for anyone who loves a good beer. Not only will you get to taste beers from breweries you have never encountered, but you will be surrounded by other beer lovers for three days of bliss.