Weekend in The OC – The Bruery Reserve Initiation + Bootlegger's Tasting Room Last HURRAH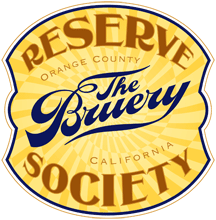 Dan blogs about the fun weekend involving The Bruery's Reserve/Hoarder's Society Initiation Celebration and Bootlegger's Brewery Tasting Room Last HURRAH.
The Bruery Reserve Society/Hoarder's Society Initiation Celebration
Seriously the Bruery's best effort yet in regards to their RS party, around a thousand Reserve Society and Hoarder Society members gathered at the Anaheim Phoenix club this weekend, to sample nearly 60 coveted Bruery beers.  If you recall two years ago, The Bruery hit a few logistical snags getting 1,000 people into the Phoenix Club, and getting those same folks beer in their hand. Last year, mother nature paid The Bruery no mind, and rained.  This year, the ticketing system was smooth, the pouring stations were spread out, and there was no shortage of rare, yummy and unique beers.  Mother nature also gave us a bright sunny day, so we weren't all under the main tent for 4 hours.
For me, the greatest thing about this party is you get to try almost everything The Bruery has made over the last few years AND you don't have to sacrifice your cellared beers to find out how some of the bigger, more expensive beers are holding up.  We heard some folks online belly aching about the 2.5 oz. pours for some of the high abv./limited quanitiy beers. With beers like Mocha Black Tuesday, Melange #3, White Oak Sap and such, folks would have been hammered with a 4 oz. pour of that stuff.  Speaking of behavior, it was a very good crowd of people. The only person rowdy at the event, was my buddy Big Jay of The Dudes Brewing.
We got to try a few beers from the Hoarders Society room, and those beers did not disappoint. I know The Bruery hasn't given explicit instructions to hoard anything, but the two stars of the HS area for me where Sour in the Rye with Peaches, and Melange #8. I would drink both of those fresh as possible, quite the opposite of hoarding.
The food provided by Haven Gastropub was decent, the portions were perfect, and the line for them moved quick. All and all, it was a great event with great planning and duration length.
Bootlegger's Tasting Room Last HURRAH
This isn't so much of a recap, as it is me cheerleading for my local brewery.  We've watched Bootlegger's Brewery grow tremendously over the last 4 years and are excited for their next chapter.  It wasn't long ago that they had two fermenters in the tasting room, then a half a dozen and then they knocked out some walls, moved their fermenters to their new brewery and ba-blam, it was time to move on.  Bootlegger's tasting room, for those not familiar, was your typical industrial parkway, startup craft brewery.  Any given day, they had over a dozen beers, some from their core lineup, and some that they were piloting for perfection.  The fact that they outgrew their Brewery/Tasting room on Richman Ave shows that the beer they brew doesn't just make us happy, but makes the locals in the Fullerton, CA area happy as well. After the Reserve Society Party, we went down to Bootleggers to toast to the next chapter, as it was the final day at that location.  GO BOOTS!