Top 5 Holiday Beers
It's that time of year when we break out chocolates, cookies, cheeses, and most importantly… The Winter Brews.  In this piece, I will attempt to rank my 5 favorite Holiday/Christmas Winter Brews. We'd like to hear your list as well, you can place them in the comment section below. Cheers!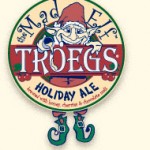 5. Troegs Mad Elf – If you are in the Mid Atlantic area, this should be a pretty easy beer to get.  I first had Mad Elf in 2008, and fell in love with it.  It's very sweet and fruity, and you would never know it's 11%. That is until you've knocked back half your six pack.  Of all the Christmas brews, this might be the most approachable for the non-beer drinker to try. I'd pair this with sugar cookies or a creamy mild cheese.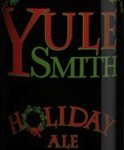 4. AleSmith Winter YuleSmith – This beer personifies Imperial Red Ale.  A big malt malt body with an even bigger hop nose makes for some great holiday sipping.  This would be ranked higher, but it's the same price as a six pack of decent winter brew, so my enjoyment of this beer ends at a few bombers a season. Found wherever AleSmith is sold. I'd pair this with some dank, stinky cheese.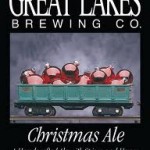 3. Great Lakes Christmas Ale – Sometimes, you can judge a book by its cover. In the case of Great Lakes Christmas Ale, you are met with a beautifuly festive beer label, evoking holiday emotions before you even remove the cap. Once you get this beer into the glass, you really do have Christmas in a glass. It's malty, it has Christmas spices, and I imagine there is Christmas Cookie extract in this beer.  If you aren't in a market that sells Great Lakes Christmas, you should try to hunt this down via trade or online retail. I'd pair this with sugar or gingerbread cookies.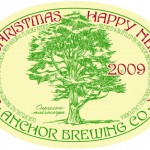 2. Anchor Our Special Ale aka Anchor Christmas – Much like Great Lakes Christmas Ale, just seeing a bottle of this beer on the shelf makes me think of the holidays in a happy way.  This beer is very special, a normal 5.5% beer has a short shelf life, but that's not the case for this one. It's malty, it's fruity, with a unique holiday-esque spice profile, which includes spruce tips.  I'll kill this cliché before the article is over, this IS Christmas in a glass.  It's fairly priced, and can be found in six packs and in Champagne magnums.  Another fun fact is the beer has gotten a new label every year since 1975, and makes for a fun collection of bottles if you are into bottle collecting. I'd pair this with dark chocolate or fruitcake.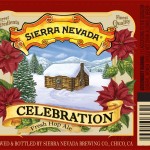 1. Sierra Nevada Celebration Fresh Hop Ale – Here is a beer that isn't so much "Christmas in a glass", as it is awesome in a glass. Sierra Nevada, who has a thing for hoppy beers, makes an incredibly rich strong IPA once a year, and it starts hitting the shelves at the end of October in some markets.  It's malty and bursting with an abundance of hop spice and aroma. Not Christmas spices, pumpkin pie spices or baking spices, but HOP SPICE.  This beer can be found almost anywhere Sierra Nevada products are sold. While the beer doesn't taste like a winter warmer type of beer, the artwork on the bottle, six pack and 12 pack more than make up for it.  Just the other night I paired this with gingerbread men cookies from Trader Joe's, and I highly recommend it.
Honorable mentions: Each year, The Bruery and Karl Strauss have been releasing a horizontal of 'The 12 days of Christmas.' So far, everything from both brewery's respective series have been good to excellent.  Lost Cost Winterbraun is tasty, as is Anderson Valley Winter Solstice.  If you are at a restaurant that isn't overly craft beer friendly, you can't go wrong with Sam Adams Winter Lager. I've been drinking that beer for years, and it has never done me wrong.